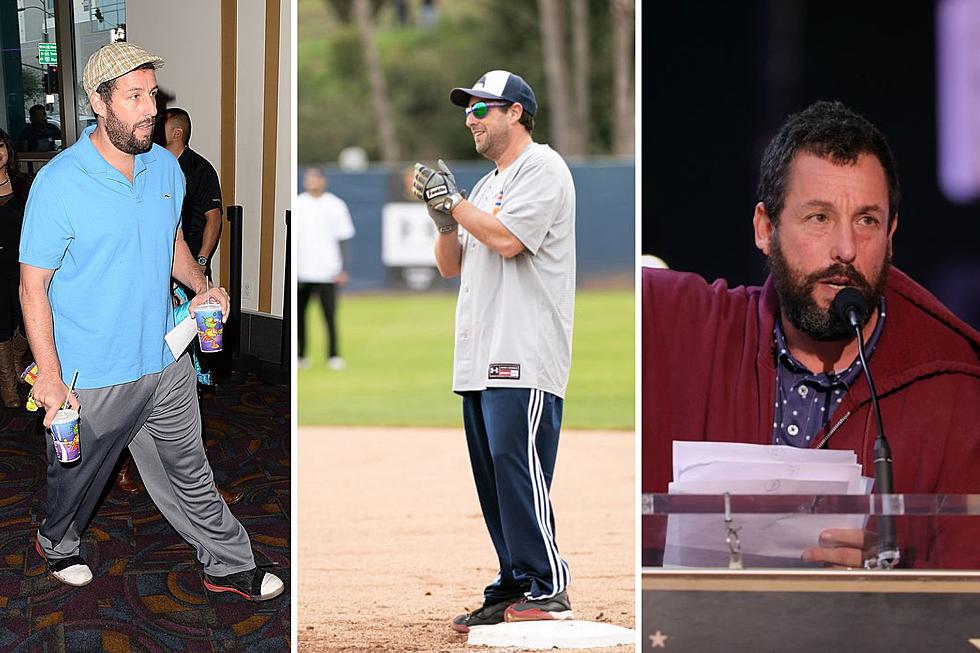 New Hampshire's Adam Sandler Explains Why He Always Wears Baggy Clothing
Getty Images, Canva
Adam Sandler has a look we all know and love.
When you picture Adam Sandler, I guarantee that you picture loose pants or really baggy basketball shorts, and a t-shirt or sweatshirt that looks like it came from Goodwill.
Or, perhaps Sandler he returned to his grandmother's house in Manchester, New Hampshire, where she kept a lot of his old clothing.
Either way, you don't think of Adam Sandler in a tux, suit, or even a dress shirt.
There are actually Halloween costumes in New England representing "Adam Sandler", and these costumes are just sweatshirts paired with basketball shorts three sizes too big.
Sometimes, the Sandman shows up to red carpet events in sweatshirts and sweatpants. And we from New Hampshire LOVE IT. Through all of his success, Adam Sandler still wears what we wear in New England.
Comfort > Style.
But did you know that Adam Sandler dresses in baggy clothes for a reason?
And no, it is not because he is lazy.  No, it is not because he does not care. And NO, it is not to pay tribute to New England casual winter attire.
In an interview with Barstool Sports, Adam Sandler revealed that he started wearing baggy clothing when he was younger because he was "jacked."
"This is not a lie...I was jacked," Sandler said in the interview below.
"I had a beautiful body...so I would hide it and surprise ya at the beach when the stuff would come off."
Basically, you would think one thing when you saw Adam Sandler wearing frumpy clothing, and when he took it off, you were blown away by his physique. This was early in Adam Sandler's days, though.
It is not why he still wears baggy clothing...
He later revealed in the above interview that he wears loose-fitting clothing because "it should be hidden" (referring to his body, of course).
This guy always impresses me with his humor, candidness, and ability to say what we all think.
New Hampshire's Adam Sandler: In Photos
8 of the Coziest New England Towns to Visit This Winter
Stacker published
this list
of the nation's 50 coziest towns to visit during the wintertime, including these eight New England locations.
Gallery Credit: Megan
More From WSHK-WSAK 102.1 & 105.3 The Shark