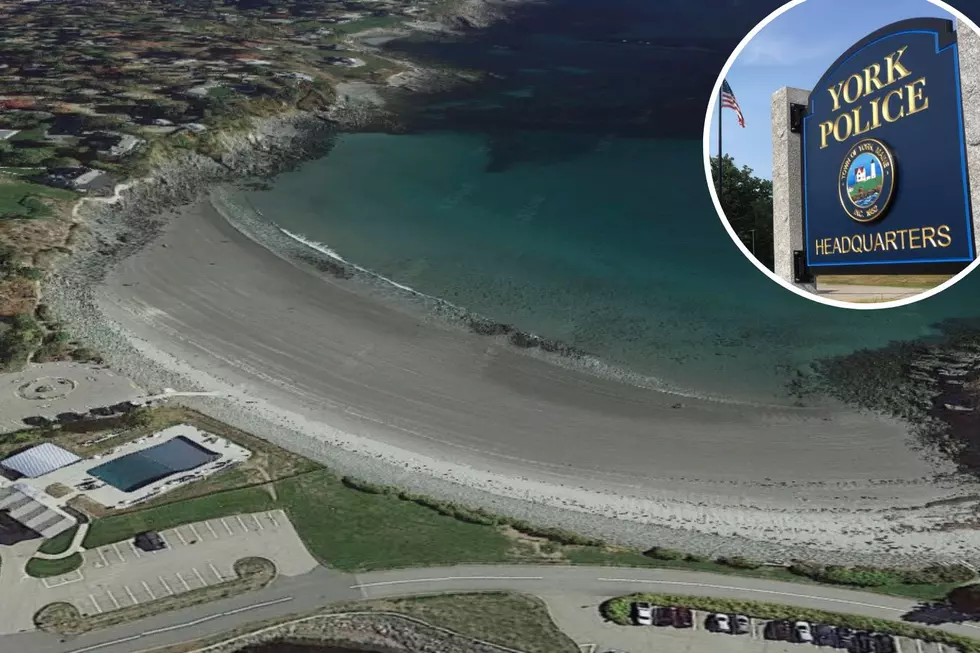 Drowning Victim Pulled From Water Off York Harbor Beach, Maine
York Beach (Google Maps), York Police sign (York Police)
York Police pulled a body from the water off Harbor Beach Friday afternoon.
The body was spotted just before 4 p.m. and called into the York Dispatch Center, according to York Police Sgt. Brian McNeice. A York Harbor Master's rescue boat was able to retrieve the body and bring it back to shore off Western Point Road, despite high surf.
Efforts to resuscitate the victim were unsuccessful and the person was pronounced dead at the scene.
McNeice did not disclose the identity of the victim, pending notification of family.
The water temperature off York is in the lower 40s, making hypothermia a major concern. Being immersed in water below 50 degrees causes cold shock and an immediate loss of breathing control.
"This dramatically increases the risk of sudden drowning even if the water is calm and you know how to swim. The danger is even greater if the water is rough. Immersion in cold water is immediately life-threatening for anyone not wearing thermal protection, like a wetsuit or drysuit, and not wearing a life jacket," according to the National Weather Service.
Contact reporter Dan Alexander at Dan.Alexander@townsquaremedia.com or via Twitter @DanAlexanderNH
More From WSHK-WSAK 102.1 & 105.3 The Shark