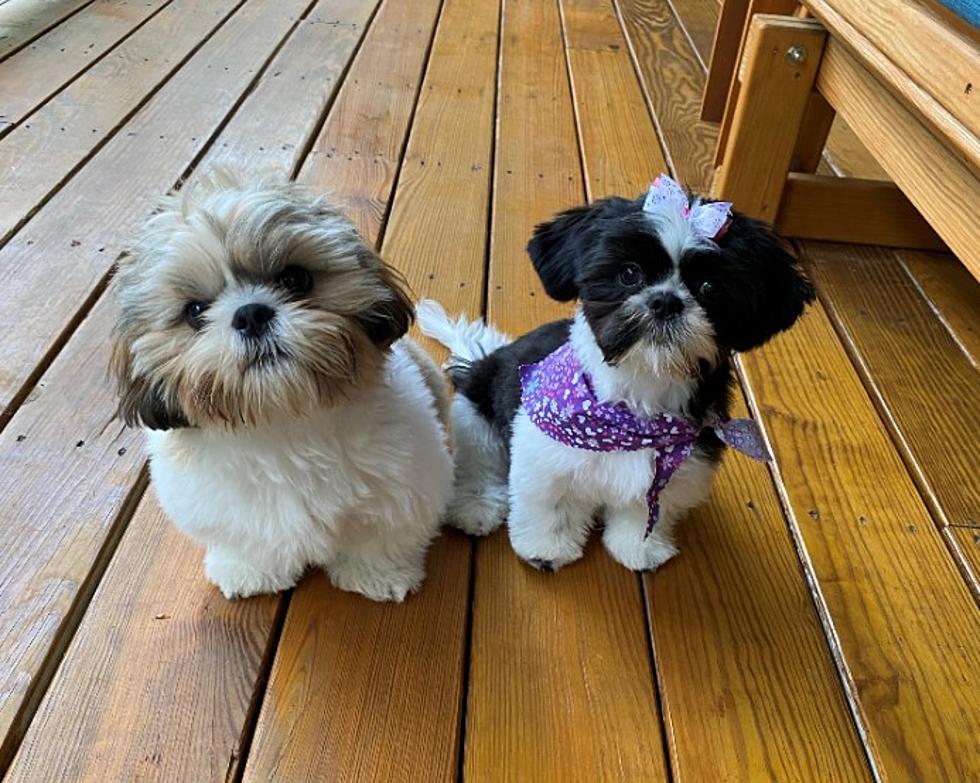 Adorable South Berwick Shih Tzus Make 'Pet Of The Month' History
Clarissa Photo Credit
Never before in the history of 'The Shark's Pet Of The Month' have we selected co-winners until now. Behold! Enzo and Luna! Adorable Shih Tzus from South Berwick.
Enzo and Luna
As far as the eating habits of these siblings are concerned, Enzo (Pictured Left of The Photo) is very enthused about meal time, so much so that he will sometimes have to have his own section of the house cordoned off in order to provide a better focus on his dinner (and not his sister's).
Luna is known as 'The Pretty Pretty Princess' and very much enjoys dressing in outfits such as the ultra chic ensemble she is wearing above.
What she does not like is walking through grass that has dew on it and will refuse to do so. She needs to be carried on these occasions and her human parents both hope that this is something that she grows out of soon.
Despite their mature and dignified appearance both Enzo and Luna are just a few months old.
Enzo sleeps flat on his back, belly up, all the time.

 

Luna is much faster and more stealthy than he is and she teases him mercilessly about it, like a good little sister should!

 

- Clarissa- Official Publicist Of Enzo and Luna
As I stated in the introduction, never before have we had co-winners of this prestigious prize and the panel of judges have determined that they will both split the $50 Gift Card from Pet Supplies Plus in Somersworth.
Since these two need to be separated during meal times, one can only hope that the sharing of this award will go somewhat smoothly.
KEEP LOOKING: See What 50 of America's Most 'Pupular' Dog Breeds Look Like as Puppies
5 Animals That Are No Longer Found In Maine
More From WSHK-WSAK 102.1 & 105.3 The Shark