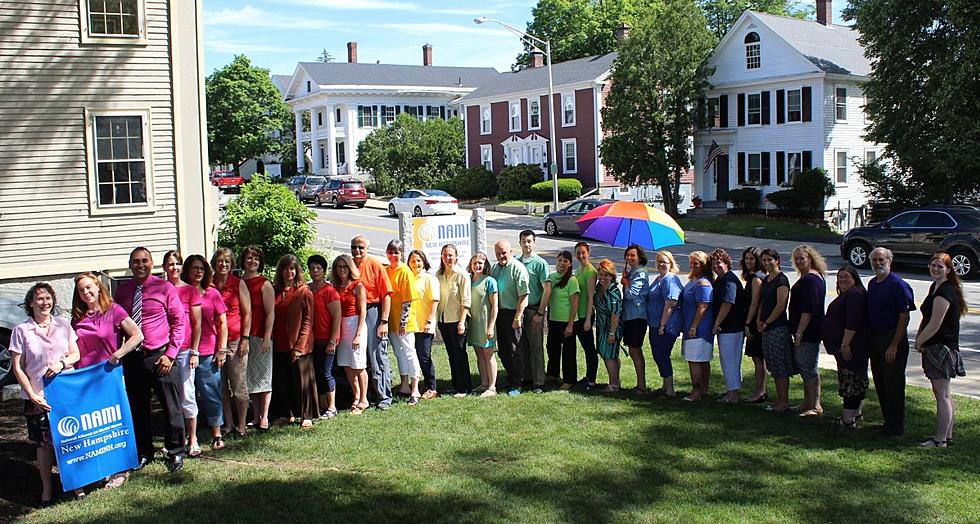 Align Credit Union Applauds NAMI NH and Its Important Mission
NAMI NH
Align Credit Union truly embraces the credit union philosophy of "people helping people," especially through their community involvement. They are our sponsor for the Year of Service 2021, joining a decades-long tradition of our powerful radio stations offering free advertising to select local nonprofits. Align Credit Union is invested in helping its members reach their financial goals and supporting the communities they serve.
This month, they are shining a spotlight on NAMI NH, the New Hampshire chapter of the National Alliance on Mental Illness. This statewide, grassroots nonprofit organization is comprised of a network of affiliate chapters, support groups, staff, and volunteers that provide support, education, and advocacy to all families and communities affected by mental illness and suicide.
Through its support and education networks, NAMI NH provides opportunities for people to share their pain and promote hope in a safe and comfortable setting that they otherwise wouldn't access.
NAMI NH incorporated themselves as a 501(c)3 non-profit in 1982 and — with dedication, persistence and hard work — has grown substantially from its humble beginnings, as have the many affiliates it has throughout the state of New Hampshire. The organization relies on individual, corporate, and foundation donations in order to work towards its mission of offering hope, reform, and health to the local community.
Together, NAMI NH is working to build a better tomorrow for everyone. To get involved or learn more about what they do, visit them online at www.naminj.org.
More From WSHK-WSAK 102.1 & 105.3 The Shark