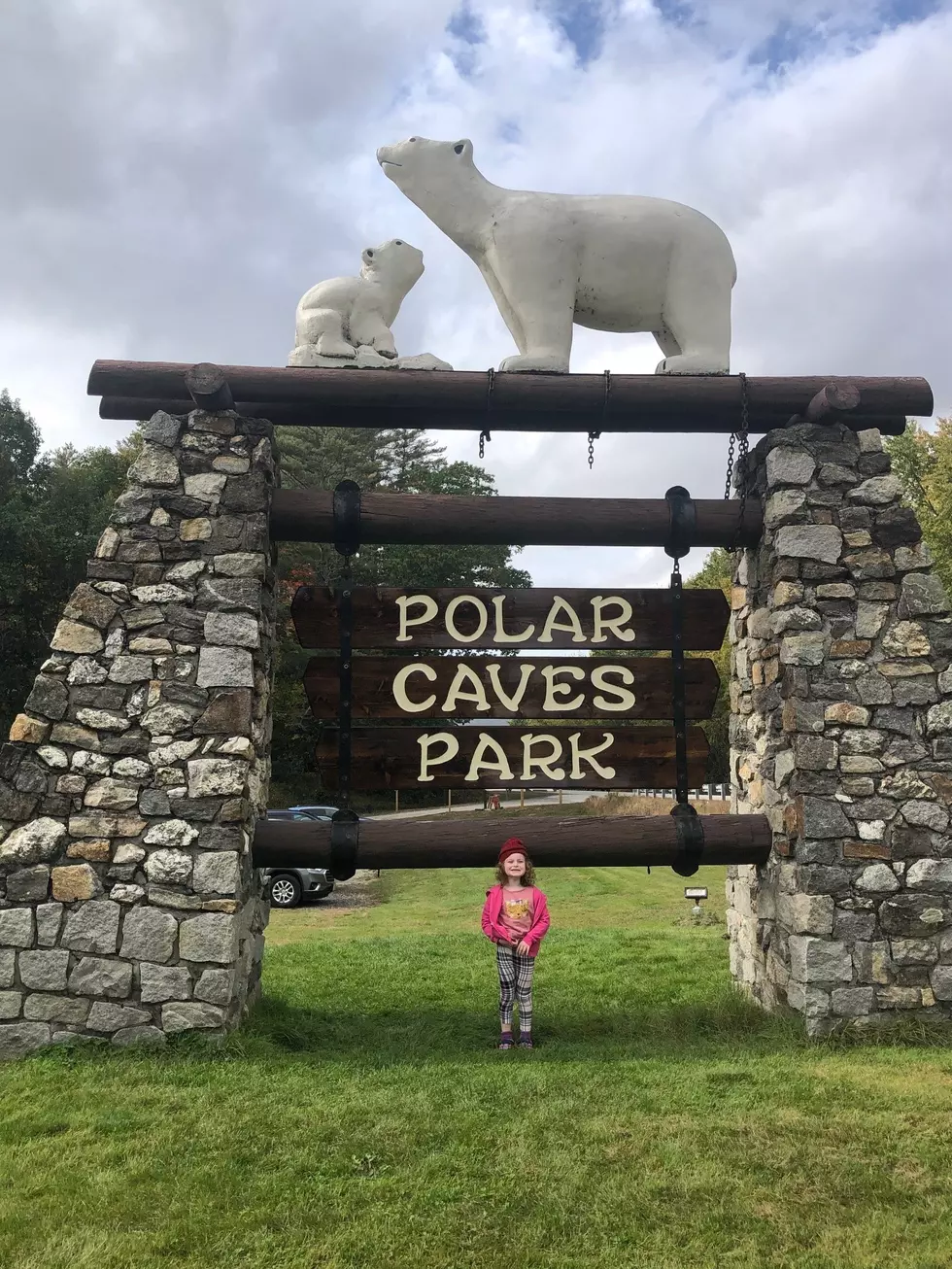 Beat the Heat and Celebrate 100 Years of New Hampshire's Polar Caves
Rineman Family Archives
If you're looking for some shade on another hot and hazy weekend, come celebrate the 100th anniversary of New Hampshire's Polar Caves tomorrow (Saturday August 20)!
Located at the southern edge of the White Mountain National Forest, the beloved attraction is throwing a day-long party that includes rock painting, coloring, face painting, and water balloons.
The Newfound Grass Band will be performing from 12-3, with family games and a photo booth on site. The park will be open from 10 a.m. until 5 p.m., and offer cotton candy, popcorn, hot dogs, and fresh-squeezed lemonade.
But best of all, there will be unlimited cave entry throughout the day.
To read more about the event, check out the Polar Caves' official website.
The Polar Caves hold a special place in my heart as for much of my life, I thought it was just something I dreamt up. Seriously! For years, I had recurring dreams of crawling through a series of caves up in the mountains – but whenever I asked my parents if we could go back, they acted like they had no idea what I was talking about.
Finally, I Googled it – and low and behold, there they were.
My daughter had the time of her life and made a lot of new friends, but for the parents out there, I urge you to wear flexible clothing and stretch out a bit beforehand. The Polar Caves "change" quite a bit once you hit parenthood, and I thought about having my 5-year-old drive us home until my back made up with me.
Mostly, though, I was sore about being gaslit by my own parents about the existence of the wonderful Polar Caves. So when I told Mom about our day, I asked why we never went back. "Oh, that was your Dad's call," she said. "He could barely keep up with you guys and his back was sore for days."
Stretch, stretch, stretch, moms and dads, so you can treat yourself to some summertime snacks and burn it off while keeping it cool in the caves. And say hi if you see me! Happy 100th, Polar Caves!
Vacation in a Treehouse in New Hampshire, Maine, and Beachside Cape Cod
10 Things You Totally Remember If You Lived in New Hampshire In the 1980s
If you lived here in New Hampshire in the 1980's, there's no way that you didn't know about these events, people and places. They were part of our lives and some, still are. Sadly a few are no longer with us, but enjoy this list. I know I enjoyed remembering all these things from back in the day.
More From WSHK-WSAK 102.1 & 105.3 The Shark