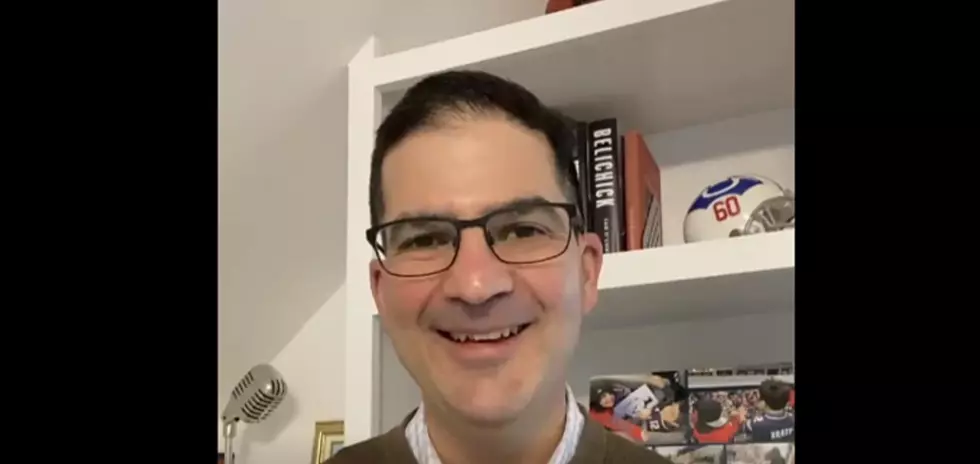 Bob Socci on Zo, An Empty Stadium and a Huge Pats Win
Twitter @BobSocci
Bob Socci talked to us today and he was so electrifying, he may have caused a power surge! Here's a quick Q & A that any Pats Fan will love to read about.
Shark Morning Show: How was the experience of broadcasting in an empty Gillette Stadium yesterday?
Bob Socci: Driving into a near empty parking lot, then walking through and into the stadium with very few people around was definitely surreal. But once the game was underway it was great to have football back after what has been a very strange time.
Shark Morning Show: You had no trouble seeing the ball on those very deceptive fake/option hand offs that Newton was making. Could you give us a tip as to how you see who has the ball?
Bob Socci: Well, it certainly helps that for 15 years I did play by play for Navy Midshipmen Football and they employ the triple option offense. Following one faked hand off is simple compared to the multiple fakes that you see with nearly every play.
Shark Morning Show: Did they set up a big plexi-glass divider between you and Zolak to insure social distancing?
Bob Socci: We're lucky to have a very large broadcasting booth at Gillette so Zo and I are quite far away from each other when we normally do a game. He and I are entering our EIGHTH season of Patriots football together and we do our Abbott and Costello routine quite well, with me playing the role of Costello, I guess. It's been quite a journey to say the least and I've loved every minute of it.
A Look Back at Tom Brady's Six Super Bowl Wins
More From WSHK-WSAK 102.1 & 105.3 The Shark