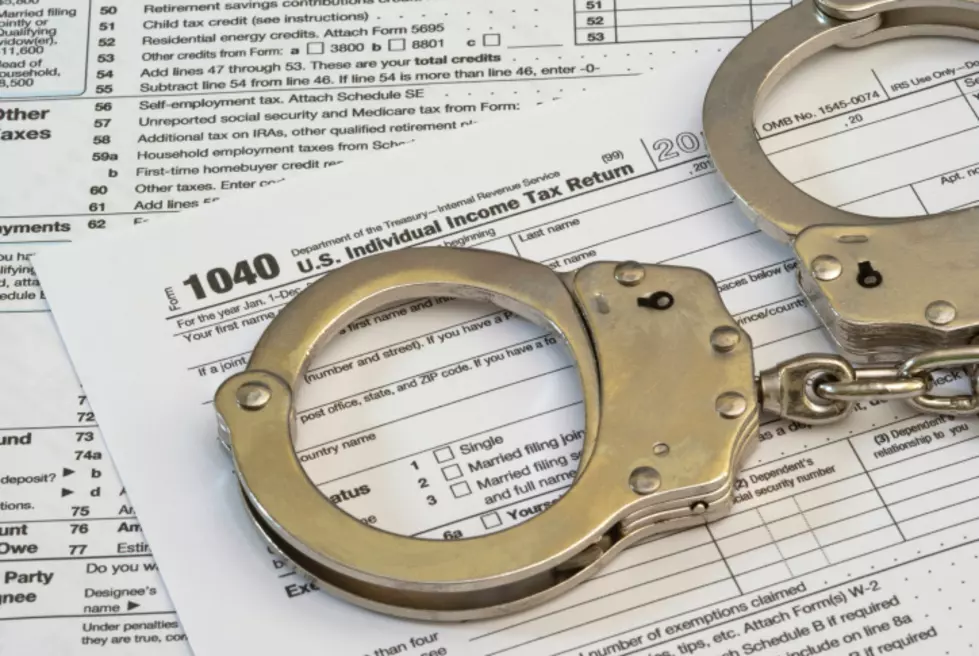 Can You Go to Jail for Late Tax Filing?
Thinkstock
I think my tax accountant is mad at us.
The deadline for filing your taxes is tomorrow (April 17), and I have a confession. I haven't filed my taxes yet. I know, I know, I know. It's bad, but at least we are actually filing them!
Remember the Brown tax evasion case in NH? A part of me really loved how they were sticking their middle finger up to the IRS (literally and figuratively), but the other part of me was really resentful. I pay taxes, so why shouldn't they? Anyway, they're in prison now, so, there's that.
I have a "new--ish" tax person. My husband and I hired her last year after we ditched our old tax preparer. Not that we were unhappy with her, but she worked for a really big tax place, and the fees just got to be too much, so we hired this new person who is great, great, great, except, now, today, I think she's really mad at us, and she's not returning my phone calls.
We sent her a bunch of information on Friday last week and said we would be more than happy to come sign the papers on Tuesday (tomorrow),  BUT, we got an email back saying, "I'm going away on Monday night and I'll call you when your taxes are done."
Does that mean that she'll automatically file an extension or will they be done today or....
I'm confused and a little scared, but I guess I deserve it. I'm the one that's supposed to push my husband to actually calculating his business expenses, and I didn't do that this year. I was too hung up on getting this new job at The Shark!
I'll follow up tomorrow and let you know if she actually responds to my emails. I tried calling her, but she's put her phone on busy. Lord, help us! Or should I say, Uncle Sam, help us!!
More From WSHK-WSAK 102.1 & 105.3 The Shark