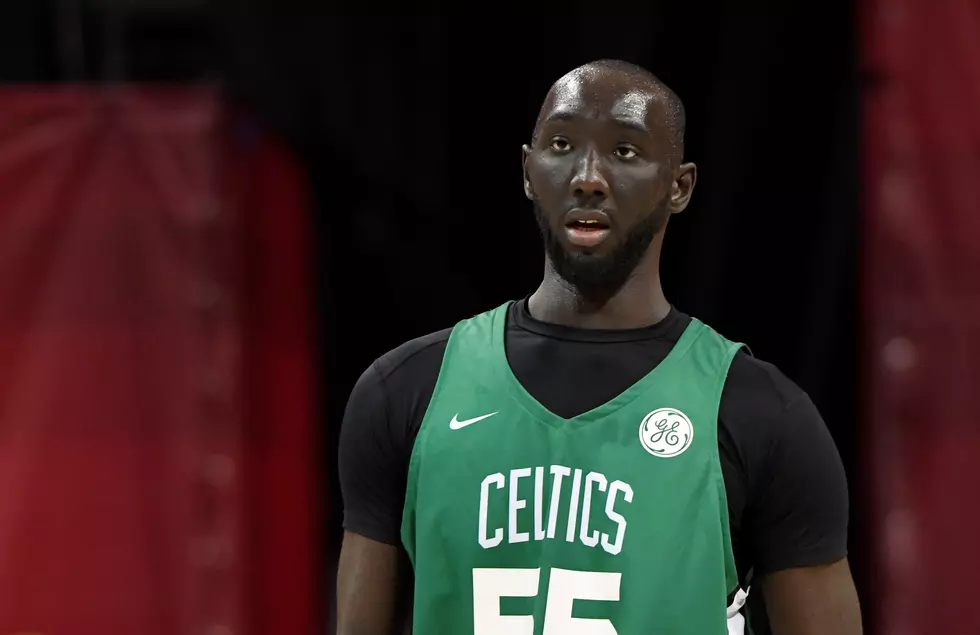 Celtics Center Tacko Fall Concussed by Bathroom Ceiling
Getty Images
I thought this story was a joke last week, but turns out, it was authentic. Now it's national news.
I watched a lot of rookie league Celtics games this summer and immediately became a huge fan of their infinitely huge center Tacko Fall.
After watching last year's bitterly disappointing team that was an odds on favorite to reach The NBA Finals in October and barely an afterthought in May, Tacko Fall has already given me a reason to be excited about this season.
Apparently the concussion he suffered was NOT a joke.
According to CBS Sports, after washing his hands at the team facility, he bumped his head on the ceiling above. The residual effects of this were severe enough to put him in the league's concussion protocol.
I watched his regular season debut Saturday night and I'm happy to say that Tacko did not disappoint! Scoring twice and racking up three rebounds, Mr. Fall could do it all as the usually hostile MSG crowd chanted his name.
Boston crushed The Knicks 118-95.
More From WSHK-WSAK 102.1 & 105.3 The Shark