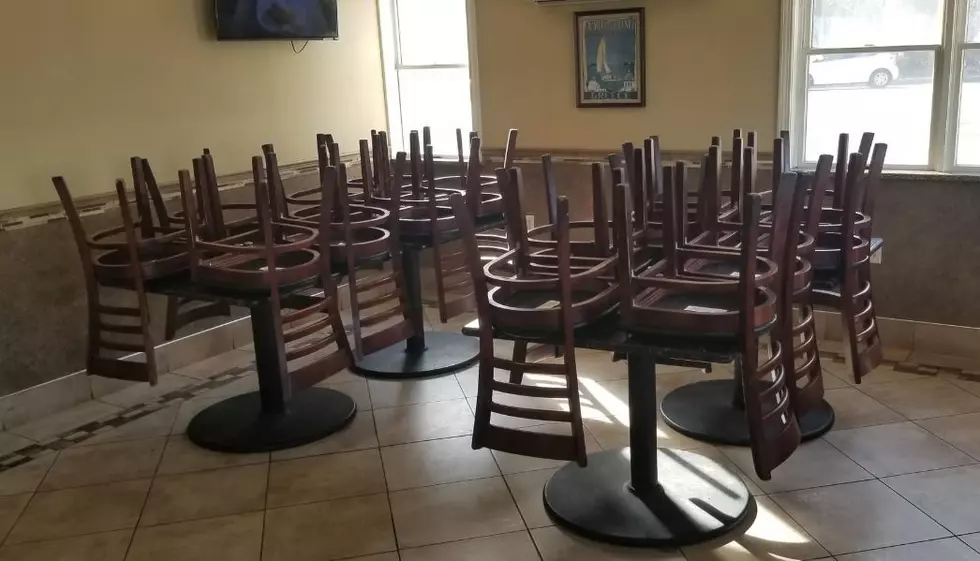 Chairs Up, Thumbs Up Salute to NH Pizza Houses
Train Images
This is Village Pizza in Rochester, so strange to see the chairs I'm always sitting in, on top of the tables in the middle of the afternoon, but there's good news!
In light of recent events, my number one food provider, NH Pizza Houses, have been regulated to stop in store dining, but take out and delivery have been going good!
Countless times at 'Village' I've ordered a roast beef sub, sat down on one of those chairs and polished off a piece of 'by the slice' pepperoni while I wait for my order.
Now I just call ahead and my sub (or buffalo chicken calzone, or chef salad, or their hot wings which are amazing and unlike any other hot wing that I've ever had) is waiting for me and I'm out the door.
I was about the 5,000th person to ask them how things were going and it really seems like their overall business hasn't been affected as 'Dine In' really wasn't that crucial an element to their daily business.
I will do my very best in these dark times to support these essential institutions with every fiber of my being!
More From WSHK-WSAK 102.1 & 105.3 The Shark