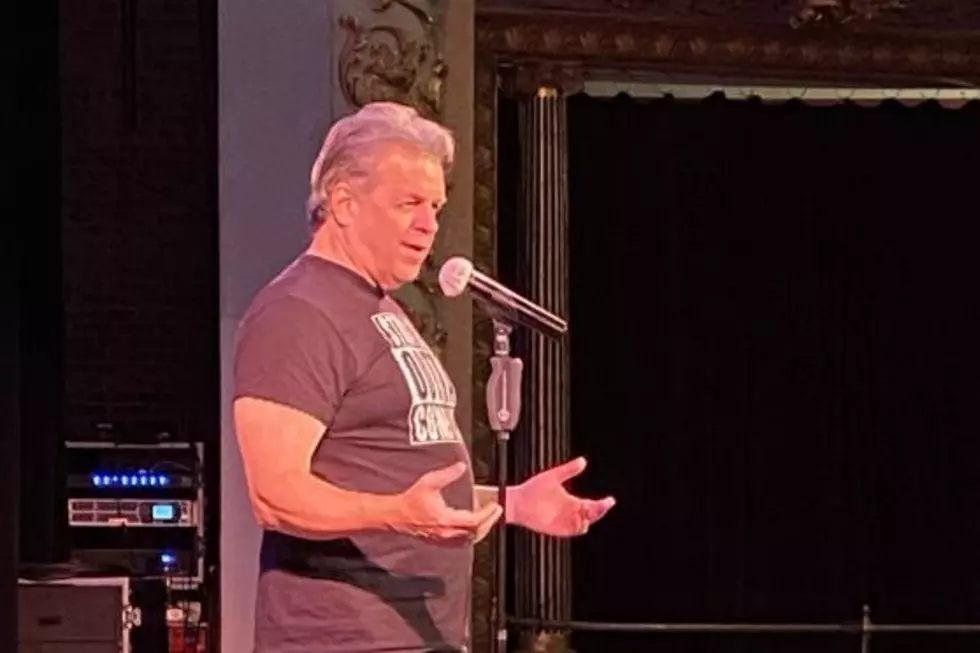 Comedy Show at Music Hall in Portsmouth Was Hilarious Success
Sarah Sullivan
I met the Grand-daughter of the oldest person in Massachusetts this weekend.  That was only one of the highlights of this past Saturday night.
Mike McDonald's Comedy Extravaganza was at The Music Hall in Portsmouth and my husband and I were there, as we have been in many, many years past.
The Music Hall, of course, took all COVID precautions with everyone who attended and there are a ton of precautions that they had to adhere to.  From my experience, they did a great job with separating people in their seats, making sure everyone had a mask on when moving about the venue, sanitizer was everywhere, etc., etc.
My husband and I were very happy to be going OUT, which we hadn't done in many, many months.  It seemed like we weren't the only ones who were happy about being there.  Mike asked me to come up on stage and say hello and when I hit the stage, the attendees were fired up!  Man, it was great to be there - even with only a quarter of the house filled.
Mike was up first and is a hilarious human being.  More on him later.
Jimmy Tingle was up next.  You may have heard his name, he's been out there for a while.  Made it to 60 minutes after Andy Rooney died, but didn't last.
Carolyn Plummer was next and this girl is hilarious.  From Wolfeboro, NH originally, she is the grand-daughter of Hazel Plummer, the oldest person in Massachusetts at 112 years old.  You may remember Hazel who made the news in December for getting her COVID-19 shot.  
Paul D'Angelo was also hilarious!  I didn't know until I saw Paul's website that he was formerly a Massachusetts Assistant D.A. and his real name is Paul Murphy.  He was able to joke about the pandemic without anyone getting offended and everyone laughed!  Gawd!  It was great to see/hear.
Mike McDonald, the host/organizer of the event was his usual hilarious self, coming on to the stage with his mask on his crotch.  The crowd loved him!  I hope that I conveyed how much I appreciated him going ahead with this event.  I think that people really needed to get out and LAUGH with others!  In the same room!  Wow... how very 2019 of you, Mike.
Mike was also very grateful for the support of Eastern Propane who continues to support this event, even in a pandemic.
See you next year!
LOOK: 50 photos of American life in 2020
LOOK: 20 tips to help your houseplants survive the winter
More From WSHK-WSAK 102.1 & 105.3 The Shark