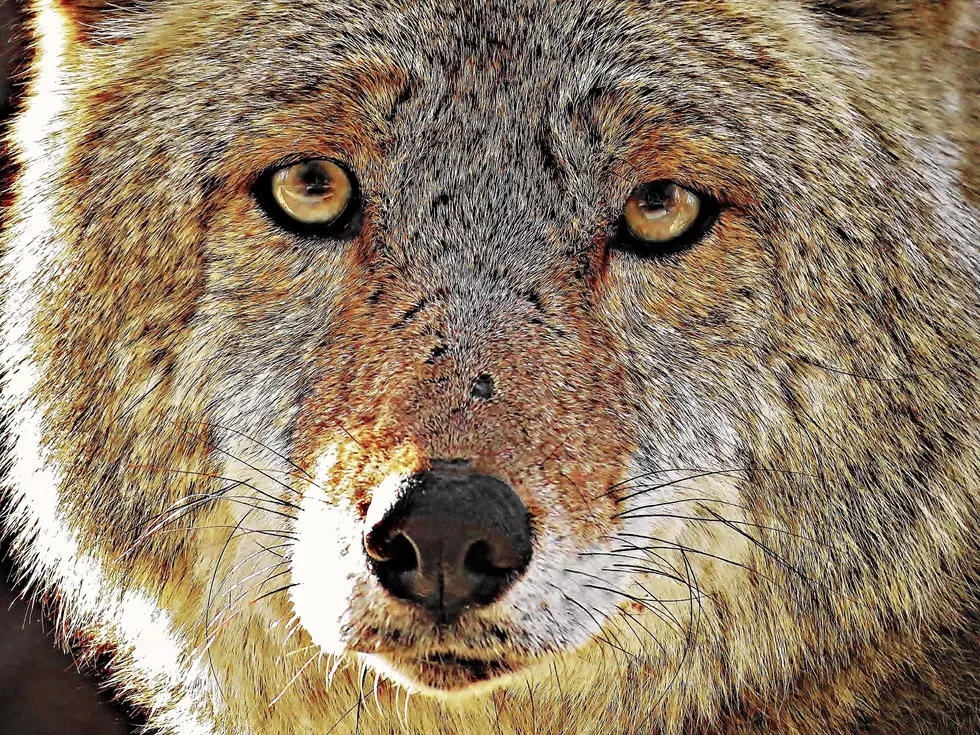 I Had a Staredown With a NH Coyote and Lived to Tell the Tale
Getty Images/iStockphoto
Time to put on my 'Forest Ranger Train' hat once again and tell you about my encounter this morning with an Eastern Coyote.
I've been driving along the Court Street/Middle Road stretch of Dover through the wee hours of the morning for the better part of six years now and today was my FIRST stare down with an Eastern Coyote.
It almost looked like a cardboard cutout of a medium sized dog at first and remained as still as a statue until I drove by and looked it right in the eye. The second that both our eyes met, he turned and bolted and was long gone in an instant.
This video above was the only one I could find in which coyotes weren't either hunted or killed.
I've always been a big fan of this controversial critter as they primarily eat the animals that get in my way on the morning commute (deer and turkey) and stay out of my way while doing it.
More From WSHK-WSAK 102.1 & 105.3 The Shark