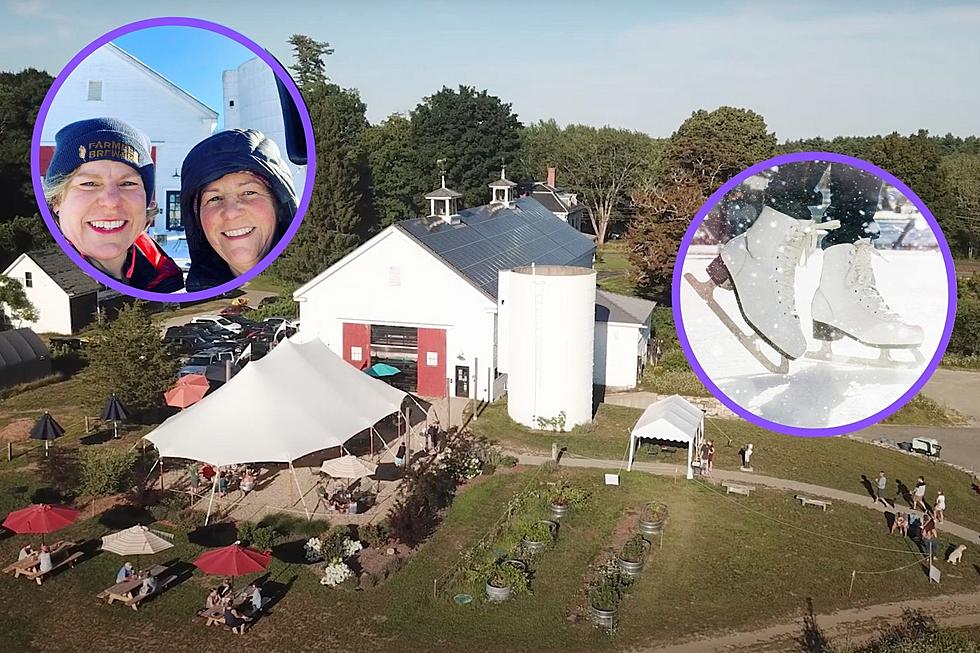 Did You Know That This North Hampton, NH Brewery Has an Ice Skating Rink?
Throwback Brewery via Facebook, Throwback Brewery via YouTube, Getty Images, Canva
Ever heard of a brewery where you can also lace up skates and test your skills on the ice? Sounds like an interesting combo, right?
At this New Hampshire location, you and your friends can do just that.
Throwback Brewery is on the 12-acre Hobbs Farm in North Hampton. Its website describes the property as:
"a small, inspired brewery, farm, and restaurant dedicated to crafting delicious, farm-fresh beers and food from local ingredients."
Owners Annette Lee and Nicole Carrier pride themselves on their mission to utilize local sources as much as possible when brewing beer, and try to resource within 200 miles of the farm.
Here's a video that gives an overview of what Throwback Brewery is all about.
In addition to all the hard work that those at Throwback do to provide quality local brews, they also have an ice skating rink that's open to the public during the winter months.
At the moment, the rink's hours are 12-3 p.m. on Fridays-Sundays.
Oh, and did we mention it's free? All you have to do is sign a liability release when checking in.
Rental skates are not provided, and whether or not the rink is open will depend on maintenance needs and weather.
So, who wouldn't want to enjoy some time at the rink and try some good food and local brews in the process? Plus, it's one more viable option for places to ice skate (we know Portsmouth's Puddle Duck Pond is a favorite for many).
Oh, and one more thing: the brewery says that as fun as it would be to "skate while chugging a beer and eating a taco", no food or drink is allowed on the ice.
Guess you'll have to do a rain check on that one.
Speaking of winter ice skating, here are 25 helpful life hacks for this time of year that could save you some trouble in the future.
Here they are: 25 Winter Life Hacks That Just May Change Your Life
Here Are the 25 Most Romantic Places in New Hampshire to Take Your Valentine's Day Date
Looking for some inspiration as you plan a quality day or weekend getaway with the special someone in your life? Well, we've got you covered.
More From WSHK-WSAK 102.1 & 105.3 The Shark