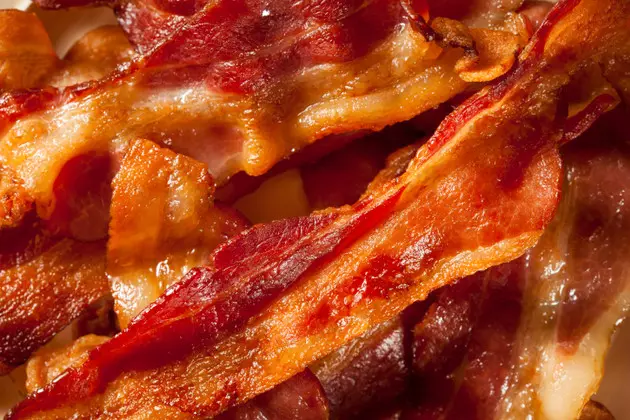 Does New Hampshire Love Bacon More Than The Rest Of The Country?
bhofack2
It is well known that America loves bacon. In fact, bacon is probably one of the country's favorite foods. Thanks to Ginny's.com, you can find out how much New Hampshire loves bacon compared to the rest of the U.S.A.
Not sure how accurate that is in determining a states desire for bacon, but we'll go with it.
Here's a more detailed description from Ginny's.com of how they got their results:
Using the Instagram API, we gathered 33,742 photos that were tagged with #bacon and located within the USA. To normalize for population distribution and Instagram usage, we also collected 64,640 photos with the tags #food, #breakfast, #lunch and #dinner. Our data set has 0.522 bacon photos per food photo across the entire country but Colorado, for example, works out at 0.834, meaning it's 60% above the expected national average. Photos analyzed were posted between 12/28/2015 and 02/25/2016.
Seems scientific enough for me. Anyway, lets get to the results. The state that likes bacon the LEAST is Hawaii at 48% below the national average.
The state that loves bacon the MOST is Nebraska at 132% above the national average. Way to go Nebraska!
New Hampshire comes in at 51% above the national average.
Maine is 26% above the national average.
Massachusetts is 22% above the national average.
I can tell you that I'm definitely doing my part in regards to loving bacon. I eat it every day for breakfast, and I put it on just about everything..pizza, burgers, salads, everything. Yes, I know it will catch up to me, but it's just so delicious!
More From WSHK-WSAK 102.1 & 105.3 The Shark