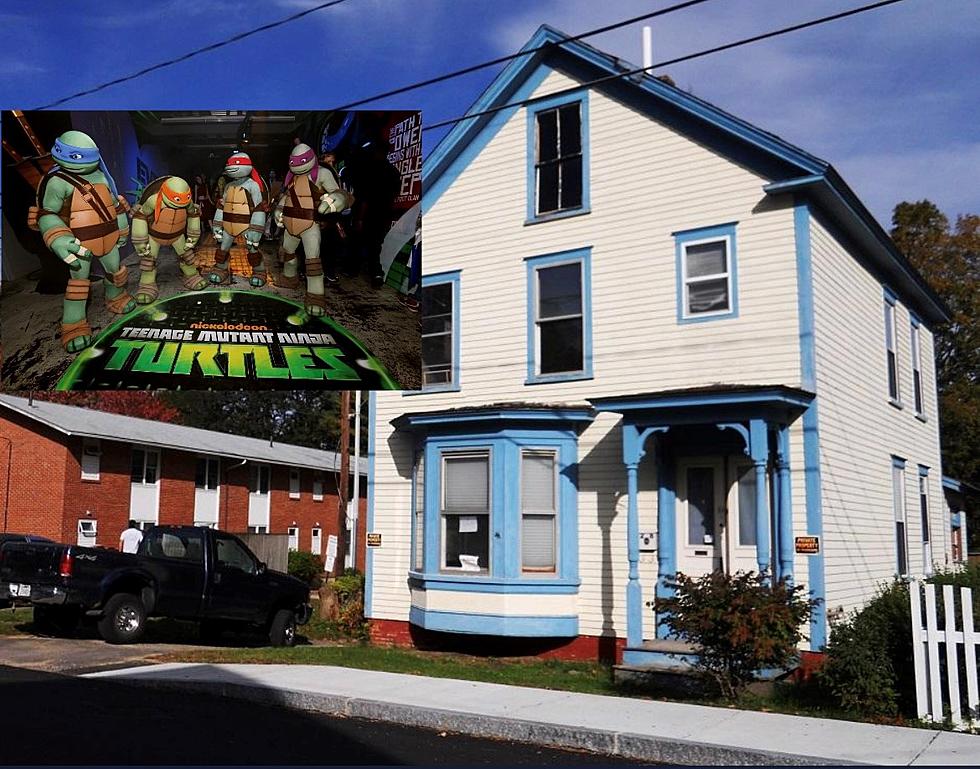 Dover, New Hampshire, Resident Raising Money to Create 'Ninja Turtles' Landmark
Photo Credit: Dover Arts Commission & Getty Images
With Dover, New Hampshire, celebrating its 400th anniversary and Teenage Mutant Ninja Turtles celebrating their 40th anniversary, '90s kids like me began to think: "Am I gonna have to be the one to point out the synchronicity of these momentous occasions so we can celebrate properly, dude??"
Thankfully, no, as Dover resident James Lane beat me to it. Per a press release, Lane is raising money to create a commemorative marker at the birthplace of the heroes in a half-shell.
In 1983, co-creators Kevin Eastman and Peter Laird shared an apartment at 28 Union Street in Dover, where the idea for the pizza-loving crimefighters was officially hatched.
Lane's idea would feature custom artwork created by Eastman on a custom maintenance hole cover on a sidewalk near the pair's (since-demolished) onetime residence.
On his fundraising page, Lane writes:
"As a lifelong TMNT fan who lives in the neighborhood, I'd often walk my dogs past the spot and think about how it deserves recognition. In November 2020, I came up with this project idea and decided I could make it happen. Since then, I have been working with various municipal committees and departments, researching vendors and manufacturing processes, and developing a strategy. To my great joy, original creator Kevin Eastman has offered to donate new custom artwork!"
If the idea sounds familiar, that's likely because the town of Northampton, Massachusetts, recently announced a similar project that created some controversy. Not just because it would have used COVID relief funds, but because the Turtles were, you know, famously created in Dover, New Hampshire.
Massachusetts can find some solace, however, in the news that West Newbury native John Cena will lend his voice to a character in the upcoming Ninja Turtles movie.
To contribute to the Dover landmark project, check out Lane's Indiegogo page.
10 New England Towns and Places Mentioned in "Seinfeld"
While a fictional town in the show's finale was the most notable, several real New England cities and locations were mentioned throughout the series' run. Here's a recap, with some help from fan site
"Maps About Nothing."
10 Strange New Hampshire Unsolved Mysteries
More From WSHK-WSAK 102.1 & 105.3 The Shark