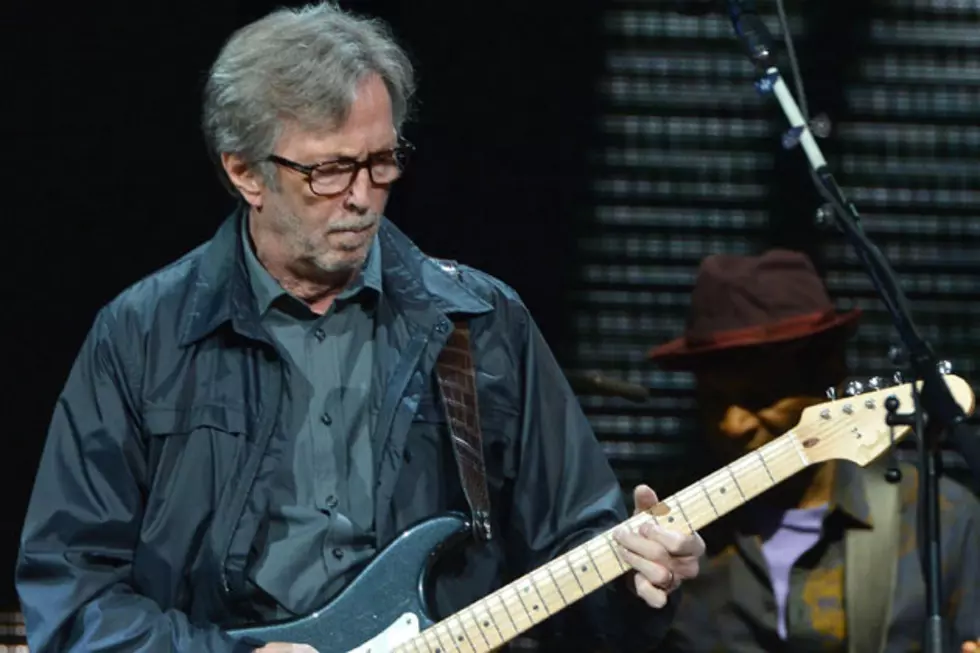 Eric Clapton Rounds Up Tom Petty + More For JJ Cale Tribute Record
Larry Busacca, Getty Images
Legendary guitarist Eric Clapton leads an all-star lineup of musicians for a new album that will pay tribute to one of his biggest influences, JJ Cale. Cale passed away last July after suffering a heart attack.
'The Breeze, An Appreciation of JJ Cale' is slated for release on July 29 on Clapton's Bushbranch Records label. The record will be billed as 'Eric Clapton & Friends' and includes Tom Petty, Willie Nelson, Mark Knopfler and John Mayer, among others.
Despite having written two of Clapton's biggest hits, 'Cocaine' and 'After Midnight,' and having influenced countless others over his four-decade long career, Cale never achieved the widespread notoriety that Clapton felt was due to the guitarist.
"I would like people to tap into what JJ Cale did – that's the point," Clapton says. "I'm just the messenger; I've always felt that that's my job. I try to interpret things so that the public at large, or at least the people who listen to what I do, will become intrigued about where I got it from."
The relationship between Cale and Clapton was a warm one: In 2004, Cale performed at Clapton's inaugural Crossroads Guitar Festival. Clapton showed his appreciation of Cale's talent and his music by sitting in with the band for the latter's performance. Two years later, the two artists collaborated for the first time on 'Road To Escondido.'
Working with one of his heroes had a major impact on Clapton: "This is the realization of what may have been my last ambition, to work with the man whose music has inspired me for as long as I can remember."
More From WSHK-WSAK 102.1 & 105.3 The Shark