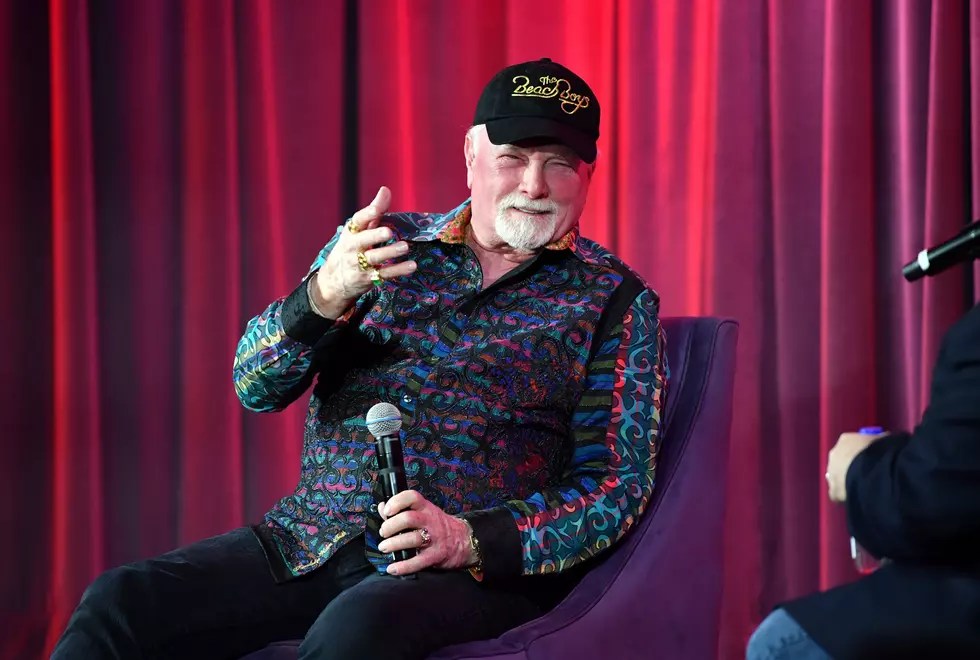 EXCLUSIVE: Mike Love on Beach Boys Reunion Project & Favorite New England Memories
Getty Images for The Recording A
How is it that a region that typically gets three months of summer at most has such strong ties to The Beach Boys?
"I don't know," jokes the band's lead singer, co-founder, and Rock and Roll Hall of Famer Mike Love. "Maybe they're lookin' for some sunshine. Maybe they're fantasizing about goin' on a 'Surfin' Safari or something."
Having grown up in southern California, it seems The Beach Boys have been just as infatuated by New England as we are with them. Love has fond memories of the band's first trip to the region.
"I remember the first time we ever went all the way out to the end of the Cape, and being fascinated by the architecture and the history. It's just such a great place. Boston's always been a favorite hang for us. But all over New England, we've had great success and great fans and look forward to coming back every year."
Love heads up the Beach Boys' "Tis the Season Tour," which comes to the Chevalier Theater in Medford on Sunday, November 27, to perform hits from the band's legendary Christmas album, complete with an orchestra.
In an ironic twist, the band famous for songs about surfing and sun actually came together thanks to family gatherings at Christmastime.
"My mom was Emily Wilson," says Love, whose cousins are Beach Boys co-founders Brian, Carl and Dennis Wilson. "So we would get together for special occasions – birthdays, Thanksgiving, but particularly Christmas. We would get together and literally Christmas carol around the neighborhood, multiple generations." And after a big feast, Love says he and his cousins would "peel out and go do our own music."
For the band's 60th Anniversary this year, The Beach Boys released the "Sail on Sailor" box set and, according to Love, are currently working with producer Frank Marshall (Raiders of the Lost Ark, The Sixth Sense, The Bourne Supremacy, and documentaries such as The Bee Gees: How Can You Mend a Broken Heart) on a new project.
"It's gonna be a really well-done documentary…filmed with a lot of present-day stuff," says Love. When asked if that includes a reunion with his cousin Brian, Love says, "I think we'll wait and see. A lot of effort's being put into it. So, I think it's gonna be a really good one."
For now, though, Love and longtime bandmate Bruce Johnston are happy to add more memories to the band's list of ties to New England.
Beach Boys Albums Ranked
There's way more to the band that surfing, cars and girls.
12 Legendary Artists Who Played the Hampton Beach Casino Ballroom
More From WSHK-WSAK 102.1 & 105.3 The Shark