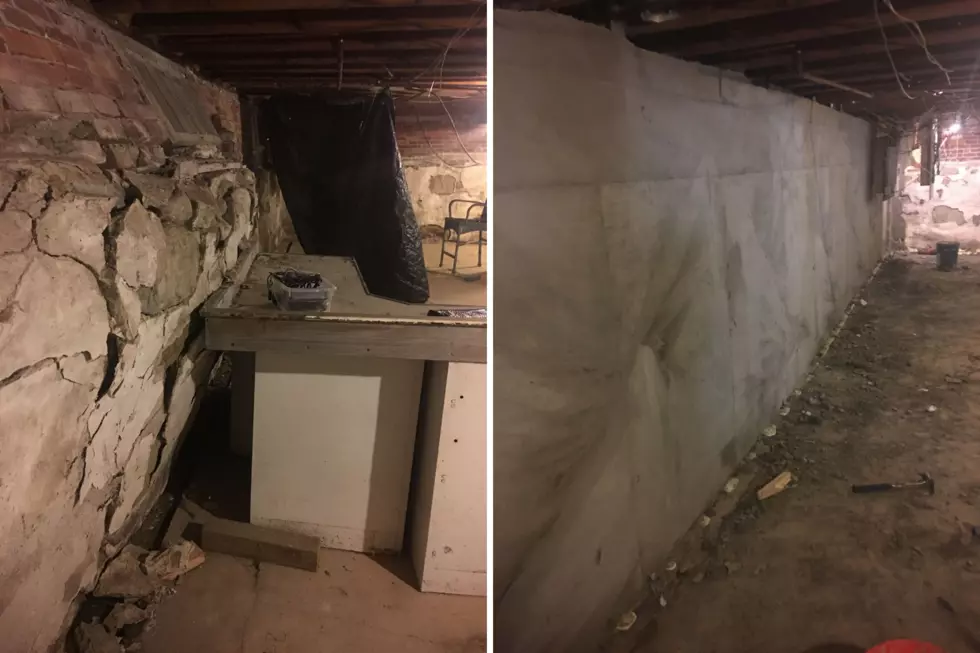 Why You Shouldn't Wait to Fix Wet Basements and Foundation Issues
Before and after TC Hafford Basement Systems' repairs
April showers bring ... wet basements and widening foundation problems?
It's not as much fun as baseball games or planning gardens, but these household problems are just as much a part of spring as some of our favorite past times.
As snow melts and spring rains start, hydrostatic pressure builds and builds in the soil pressing against your foundation. This could create cracks or make existing cracks worse. It can also push the water or vapor through any existing cracks or porous concrete.
Amazing Before & After Photos
The solution might be a drainage system, waterproofing, foundation repair or a combination thereof, so we turned to our friends at TC Hafford Basement Systems for some important perspective on tackling what could be a serious issue:
• Keep in mind that this isn't just a home repair job. Waterproofing or correcting structural damage in your basement or crawl space will provide a safer home for you and your family. By preventing water from leaking into your basement, you're preventing mold and mildew from growing.
• Be aware of the pros and cons of different drainage systems. Not all drains are equal. Installing a bigger or lower drain does not always mean that you're getting a more efficient system. Gravity drains are good in some situations but can and will fail in a lot of cases. When you book an appointment with TC Hafford Basement Systems, we will send you educational books about the issues you're having and detailed explanations about why we use the systems we do.
• A structurally sound foundation is important to the whole house. When it comes to foundation issues, most are going to have to be fixed before a house is sold. So, if you're going to have to spend the money to fix it for the next person, why not fix it now so you can enjoy it too? Foundation issues never go away, in fact, they often worsen over time.
Your home likely is your biggest investment, and TC Hafford Basement Systems leaders want to make sure you get the best products for your home and budget. They take the time to design a custom solution based on the problem and the specific space.
Their crews have fixed over 15,000 homes in Maine and New Hampshire over the last 30 years and are passionate about continued training and education. You can feel comfortable that the person coming into your home will provide a professional and effective service.