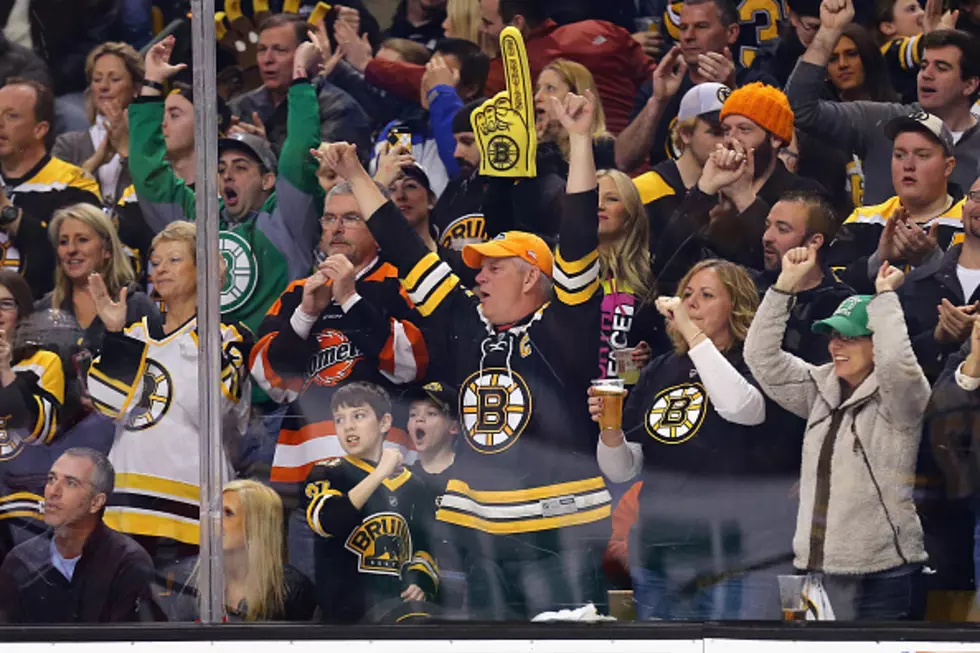 Forbes Ranks Bruins Fans Third Best In The NHL
Getty Images
Pat yourselves on the back Bruins fans! Forbes has ranked us the 3rd best fans in the NHL.
The rankings are based on hometown crowd reach, television ratings, arena attendance, merchandise sales and social media reach.
The Pittsburgh Penguins have the best fans in the NHL, and Blackhawks fans came in 2nd. Nice to see we beat the Canadiens, their fans landed in fourth place and fans of the Maple Leafs rounded out the top 5.
More From WSHK-WSAK 102.1 & 105.3 The Shark