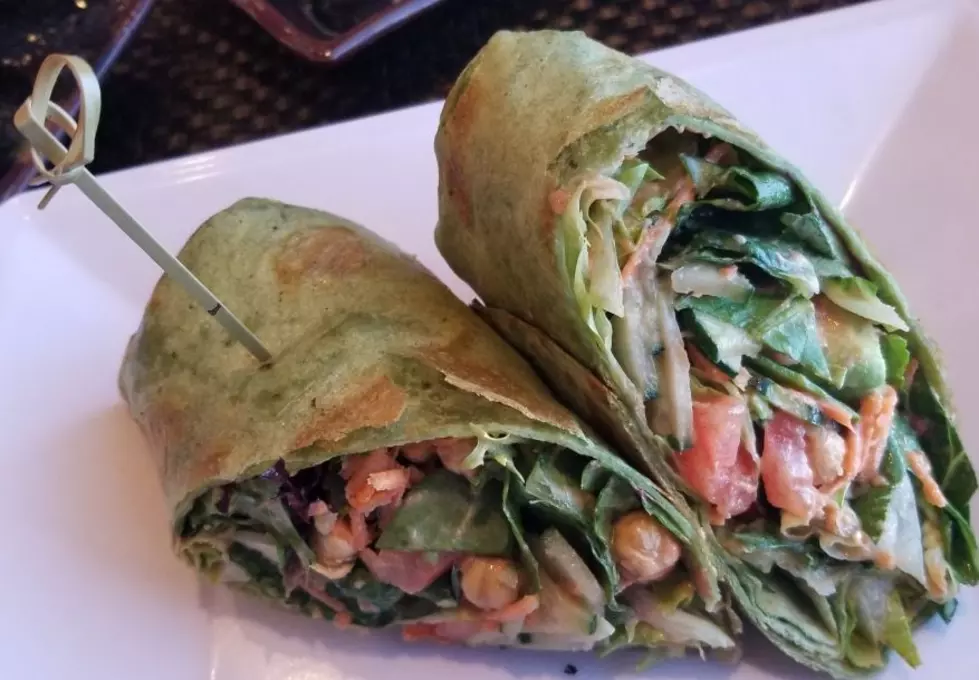 Going Vegan in Vegas? Weird Goal Accomplished!
Train Images
I had never eaten at a vegetarian restaurant, let alone a vegan establishment. To say that it was a pleasant surprise would be a huge understatement.
Violette's Vegan
Located at a small strip mall (like all the best places in Sin City) at 8560 West Desert Inn Road, not all that far from the hotel where I always stay.
The photo above is their Sunshine Salad which they put in a wrap at NO ADDITIONAL CHARGE. I also added avocado.
I never thought I liked chick peas, wow, was I wrong.
These may look a bit like over done fish sticks but trust me, they were some of the best chicken wings I've ever had, yet, not chicken at all!
It's called seitan, which is a vegan meat substitute that is just gluten that is hydrated?
You wouldn't think that it would have the same consistency as real wings but I was fooled. And this is someone that probably eats 1500 chicken wings a year on average.
I'm telling you, even the carniest of carnivores would love this place, so if you are ever in Vegas and want to counteract all the sinning? I fully recommend Violette's Vegan.
Bonus Tip: Try the zucchini zen, they taste better than potato chips!
More From WSHK-WSAK 102.1 & 105.3 The Shark