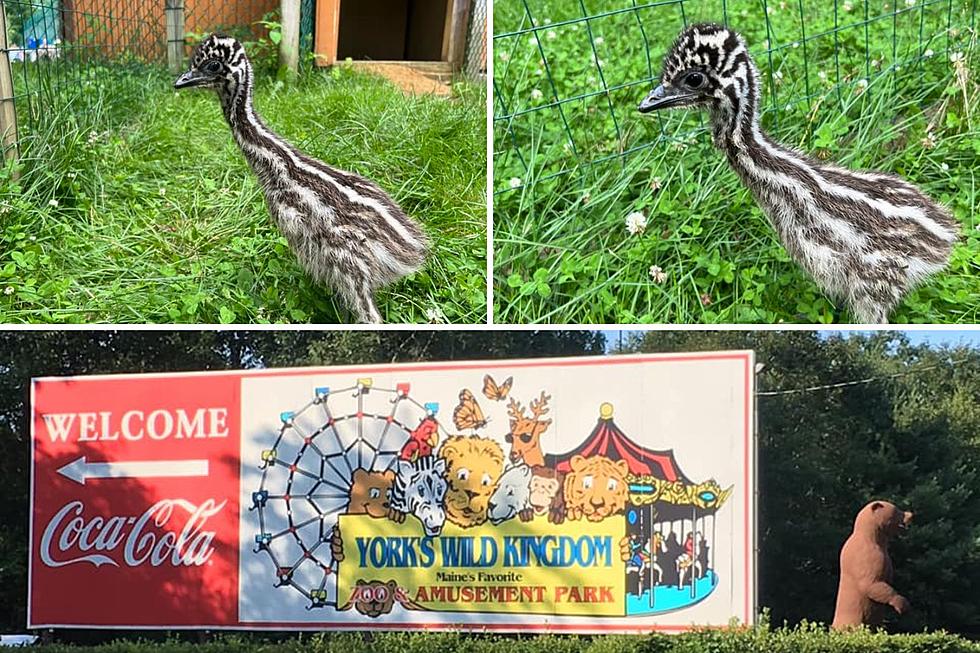 Have You Seen the Super Cute Baby Emus at York's Wild Kingdom in Maine?
York's Animal Kingdom via Facebook
York's Wild Kingdom made quite the adorable post on social media recently.
Yes, those are baby emus just hanging out in Southern Maine. How cute is that?
These little speedsters are just a few of the latest additions to the York amusement park that's open for the season.
Native to Australia, the emu is the second tallest bird in the world. Only the ostrich has it beat. It's also one of the fast animals on the planet. As pointed out in the social media post, emus can reach speeds of over 30 mph. According to the Audubon Association, the emu is the second-fastest land bird, with the ostrich being the only one faster.
While many species around the globe are literally struggling to survive, the emu is thriving. The Red List report has the majority of emu species listed as "Least Concern," which is exactly what you want to see. However, that doesn't mean we shouldn't be on our guard to help protect them.
The emus can be visited now in York. And you might want to go soon if you want to see them small. These little babies won't be little for long. But, no matter the size, these guys will be a great addition to the zoo.
The York Wild Kingdom is located right next to York Beach, a prime spot for a tourist attraction. The zoo includes an amusement park, educational opportunities, a special kids zone, and of course an animal kingdom. It remains open through September. You can visit their website for operating hours and more.
20 of the Most Popular Chain Restaurants That Maine Doesn't Have
From popular buffets to trendy burger and chicken joints, here are 20 of the most chain restaurants that don't exist in Maine.
Mainers Favorite Dog Breeds
Mainers told us their favorite dog breeds. Its a unique and diverse list...with one or two surprises.
More From WSHK-WSAK 102.1 & 105.3 The Shark