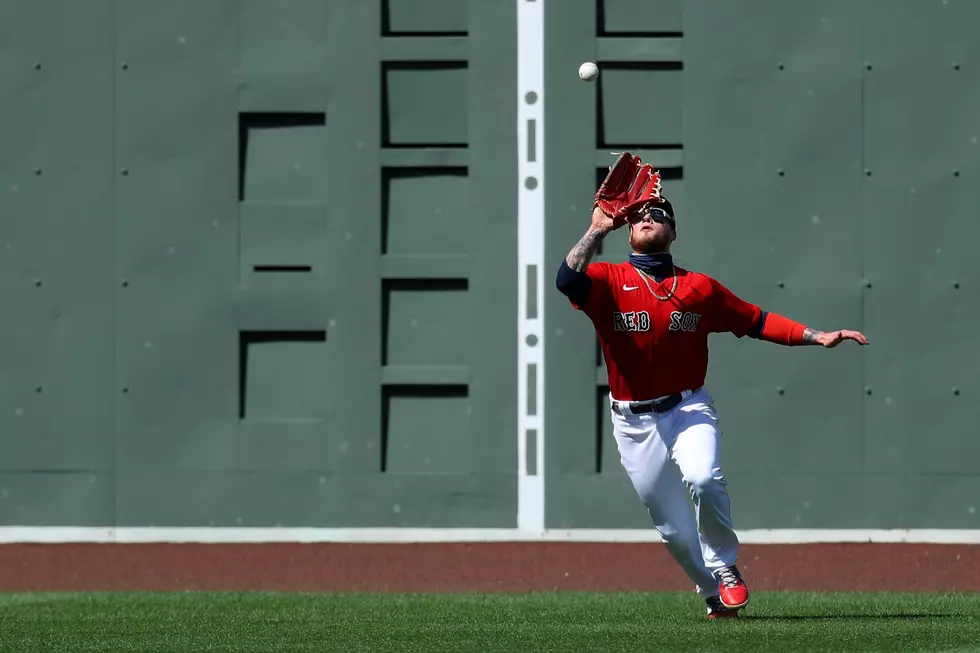 Here's When Opening Day Is For The Boston Red Sox In 2021
Getty Images
Is there anything better than hearing the crack of the bat at Fenway Park? YES! Hearing fans cheer that hit! The Sox 2021 home opener may be closer than you think.
Thursday, April 1st at 2:10pm
This is not an April Fool's Joke! This is not a drill! This is really happening!
And 4,500 lucky Red Sox fans will be there to watch the 'Olde Town Team' take on their division rival Baltimore Orioles.
Talking Red Sox with our Boston Sports Insider Tom Caron seems even that much more exhilarating with Spring Training in full gear and Fenway baseball just weeks away. Once again, 'Boston's Most Beloved Sports Personality' did not disappoint with this analysis of what the Sox outfield will look like now that Jackie Bradley Jr officially signed with Milwaukee.
The Red Sox have what they believe is their next great centerfielder, Jarren Duran. He's having a great spring, hitting home runs and lots of speed. He'll be the centerfielder of the future, just not the present, so they'll gap it with Alex Verdugo.
It really hits home that the blockbuster outfield of Benintendi, Betts and JBJ are all officially gone now. But it's certainly nice to see that the Red Sox are implementing their farm system in a more effective way than I think I've seen in many years.
TC was also quick to scoff my stunning prediction that the Milwaukee Brewers will win The World Series this year, now that they have JBJ in center.
Can you imagine if The Sox and Brew Crew meet up in the Fall Classic? It could happen! And we'll see if this Sox team is a contender when the real games begin on April 1st.
A Look Back at Tom Brady's Six Super Bowl Wins With the New England Patriots
Here are 50 of your favorite retail chains that no longer exist.
More From WSHK-WSAK 102.1 & 105.3 The Shark