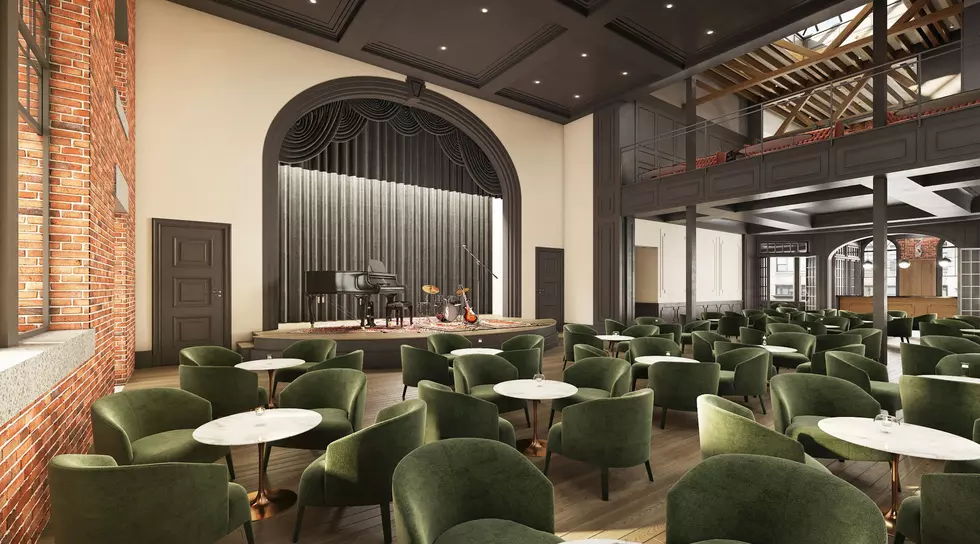 Historic Building in Portsmouth is Turning Into a Super Hip New Jazz Club
jimmysoncongress.com
There's a new place coming in to Portsmouth and I can't remember when I've been THIS excited!!
Coming in the Summer of 2021, Jimmy's on Congress.  Specifically, 135 Congress.
From their website, this is their mission statement:
Inspirational jazz and blues paired with fine cuisine, libations and a lively scene … all in a spectacularly restored local landmark.
The Labrie family is building this ultra-hip place, formerly the YMCA building, to bring more music, more art and great food to Downtown Portsmouth.  They have kept what they could to maintain the history of the building and if you take a tour of the finished space, you will be very impressed.
I am particularly excited about this space because of the quote that I've mentioned here in the article.  "Inspirational Jazz and Blues paired with fine cuisine...."  C'mon!  That's my life, baby!  Before the pandemic, my husband and I would frequent these places almost every weekend.  He would usually be in the jazz band that would be playing live music and I would usually be the one hanging at the bar eating and drinking.  I love that vibe and I just can't wait until this place opens.
I am hoping to hear back from the Labrie's to find out if they are on track or if they have run in to any problems.  I do know how construction projects are, so I'm hoping that they don't run in to too many problems as they build.
What Are the Signature Drinks From Every State?
The 100 Best Places to Live on the East Coast
More From WSHK-WSAK 102.1 & 105.3 The Shark