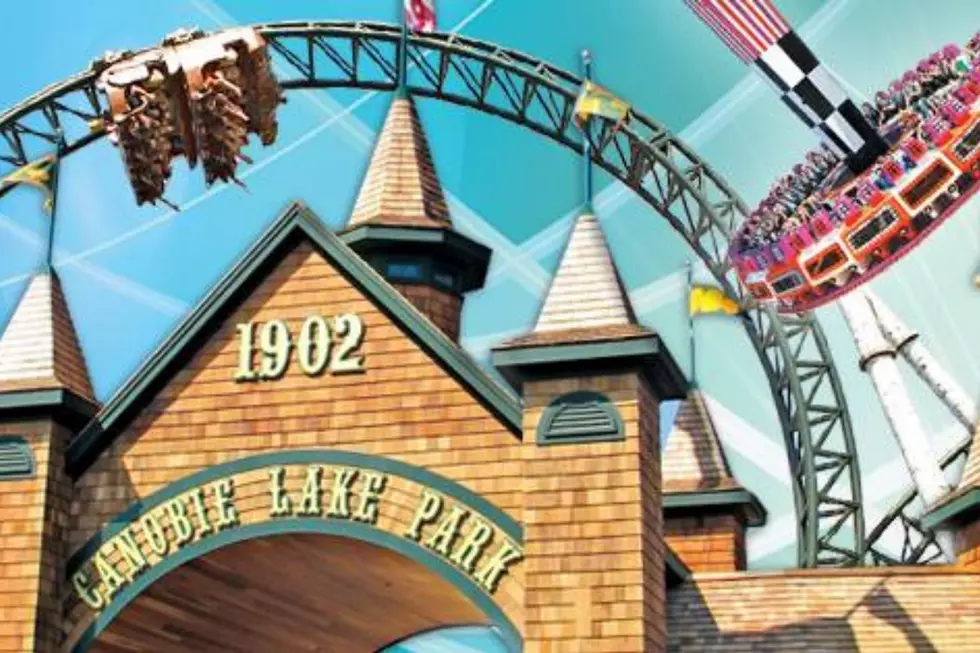 I Went to Canobie Lake Park Opening Weekend and This Is What I Learned
Canobie Lake Park via Facebook
I recently went to Canobie Lake Park for opening weekend and learned a few things while I was there. Yes, I've been to Canobie Lake Park many times throughout the years but as an adult, I have realized that there are some things that I cannot do as much.
Don't get me wrong, I love going to Canobie, but it seems that I am just getting too old for some of the rides. There are so many spinny rides, Turkish Twist, Tilt-a-Whirl, Psychodome, and The Frisbee, just to name a few. I used to love going on spinny rides when I was younger, it never seemed to bother me, but as I age I'm learning those types of rides make me more than just a bit dizzy.
So, I am sure you can imagine how the day went as I went on the rides with my younger brothers. Of course, they wanted to go on "all the rides," meanwhile I was there trying to space out all the spinny attractions. Luckily, I pulled through and we were able to enjoy the whole day in the park.
Even though the spinny rides have become a bit too much for me, there is still so much to enjoy at Canobie Lake Park. There are still plenty of attractions that you can go on, if you're like me. Some of the non-spinny attractions include Boston Tea Party, Starblaster, and the Yankee Cannonball.
One of the best things that I realized is the food. Yes, the food. I would drool walking by some of the food stands and restaurants. Not to mention the snacks and desserts. Every time that I go to Canobie Lake Park I cannot leave without getting a caramel apple (I honestly devoured mine). Plus there is popcorn, fried dough, and ice cream (the best place to get ice cream there is across from the log ride).
There are so many things to see and eat when going to Canobie Lake Park, even if you don't want to go on any attractions. No matter what, it is always a fun day with friends and family.
12 Canobie Lake Park Celebrity Tribute Shows
For years, Canobie Lake Park in Salem, NH, has held live entertainment, tribute shows of some famous musicians.
11 Roller Coasters in Maine and New Hampshire
There are so many theme parks in Maine and New Hampshire that can bring fun for the whole family. However, if you are an adventure seeker, you may be a fan of going on roller coasters. There are roller coasters for all ages that you can enjoy.
More From WSHK-WSAK 102.1 & 105.3 The Shark