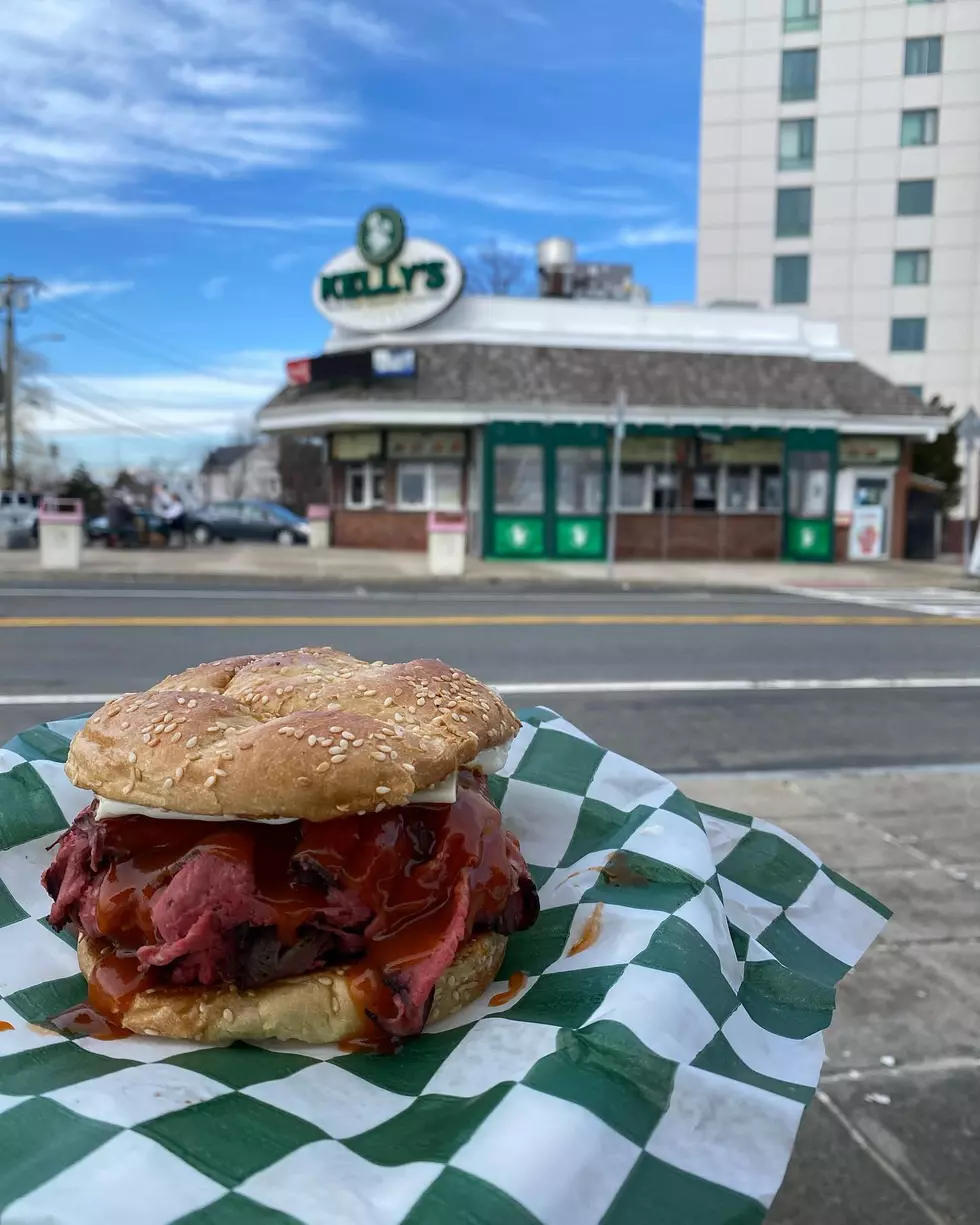 Inventor of the Roast Beef Sandwich, Kelly's Roast Beef, Officially Open in New Hampshire
Kelly's Roast Beef via Facebook
Kelly's Roast beef will likely go down in Massachusetts history.
This famous roast beef hot spot is "known as the inventor of the roast beef sandwich topped with American Cheese, mayonnaise, and James River BBQ Sauce, affectionately known as the three-way," according to their website. "Just ask anyone from Boston's North Shore, where we've been a staple for over 70 years."
Don't believe they are the inventors of the roast beef sandwich? Think again...
Founders and owners Frank V. McCarthy and Raymond Carey started a hot dog shack (names after their best friend Thomas Kelly), and also worked for a special events venue next door.
According to their website, "One night a wedding canceled, leaving the duo with several spare roast beefs. Not wanting them to go to waste, they took the roasts to the hot dog stand and began serving thinly sliced beef on a grilled hamburger roll the next day. The three roast beefs they expected to last the day lasted an hour. And the rest, as they say, is history!"
Starting in 1951, Kelly's Roast started in Revere, Massachusetts, and opened four more locations in Revere Beach, Danvers, Medford, and Saugus.
Well, that list is growing.
Kelly's Roast Beef is officially open in Salem, New Hampshire. This is their first shop in New Hampshire; however, I think it is only the first of many.
This is going to be a massive success. According to the website, "During a peak month, one restaurant can sell over 20,000 sandwiches; we don't do it the easy way, we do it the right way, because one thing we'll never skimp on is quality!"
The new location is set for 10 indoor tables with 40 seats, and seven outdoor tables with 28 seats, according to a CBS News article.
To see the plan of what the building will look like, click here.
Salem is certainly scoring with this joint. There is no doubt in my mind that Kelly's Roast Beef will very quickly become a New Hampshire hot spot.
Top 10 Roast Beef Sandwiches in Maine, Massachusetts, and New Hampshire
Using the three way grading scale, see the top 10 roast beef sandwiches along the seacoast of Maine, Massachusetts, and New Hampshire.
16 Best Places to Get Lobster Rolls in New Hampshire
Below are the some of the BEST lobster rolls in New Hampshire.
Artsy $16M, 68 Acre Stowe, Vermont Estate With Mini Golf, Tennis Pavilion, Game Room, and Helicopter Pad
More From WSHK-WSAK 102.1 & 105.3 The Shark