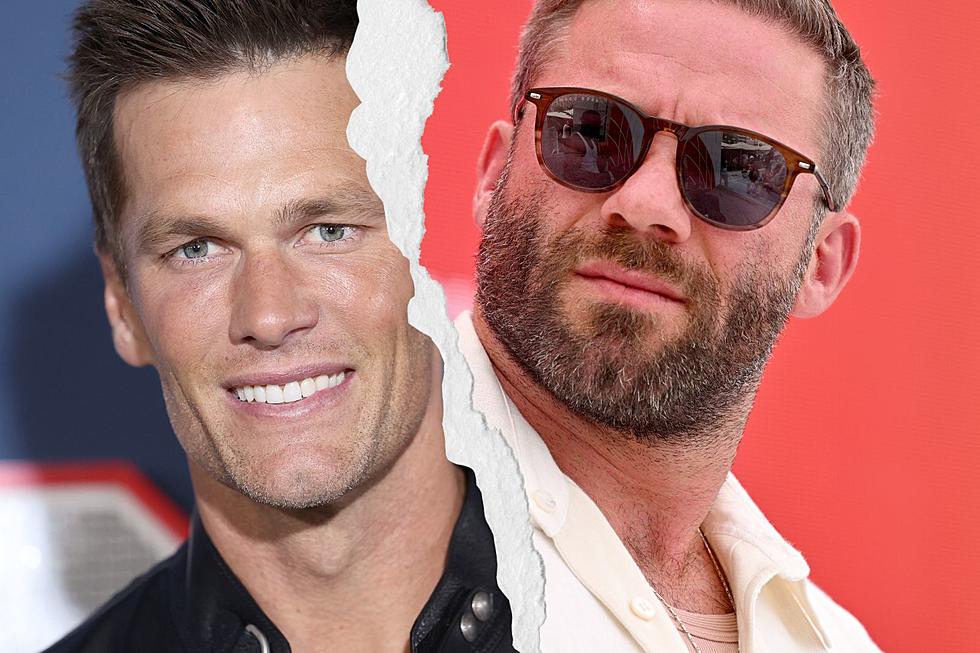 Julian Edelman Admits to Stealing From Tom Brady Before Brady Left New England
Getty Images
There may be no greater bromance in New England sports than the one that Tom Brady and Julian Edelman shared.
Brady and Edelman as teammates
According to Channel 5 Boston, Brady and Edelman played together on the New England Patriots for 11 seasons, bringing three Super Bowl championships back home together.
But it was really their bromance and pranks off the field that fans were just as invested in as their on-the-field chemistry.
Back in 2016, while Brady was serving his four-game suspension for Deflategate, a Patriots beat writer named Mark Daniels had some fun covering Edelman's borrowing of things from Brady's locker while he was "trying to get his 'mojo.'"
Fast forward a season to 2017 -- the year that Tom Brady's Super Bowl jersey went missing from his locker -- and Brady had some fun with naming suspects, calling out everyone from Lady Gaga to, of course, Edelman, according to CBS Sports.
Edelman actually DID steal from Brady
It turns out, though, that even though Edelman wasn't the person who stole Brady's Super Bowl jersey, he did steal some other items from Brady after he announced that he was leaving the New England Patriots following the 2019-2020 season for the Tampa Bay Buccaneers.
In a quickie video that was released on Edelman's 'Games With Names' podcast Instagram page, Edelman mentioned that as soon as he got word that Brady was officially not returning to the Pats, he completely raided Brady's locker.
I stole like three pairs of his cleats that he wore in games, I took a couple jerseys, I think I may have taken his deodorant...
There was also a reference to avocado cologne. And honestly, if there's any human being on the face of the planet that would use cologne that's either made or infused with avocado, it's definitely Tom Brady, right?
The 11 Most Dangerous Places To Live in Maine Right Now
Based on crime statistics and patters, here are the most dangerous cities in Maine for 2022
More From WSHK-WSAK 102.1 & 105.3 The Shark