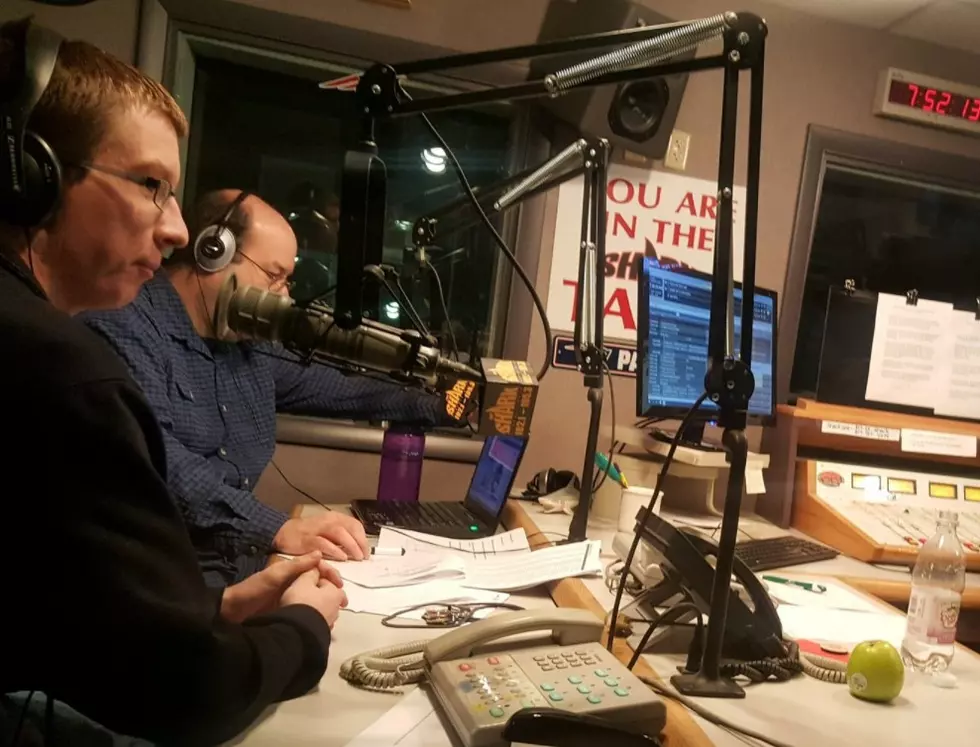 Look For Shark VIP Gary Zirpolo on Monday Night Football
@Gman2point0
After three long weeks away from Gillette Stadium, The New England Patriots will host Buffalo tonight and our former Shark VIP Gary Zirpolo will be there!
Back in the long ago times of early 2019, when we were all allowed to go places and did so without fear of infection, The Shark once had a cool feature called 'The Shark Morning Show VIP'.
Once a month, a winner that was selected from our panel of judges and they (along with a a guest) would sit in the corner table of The Merchants Auto Shark Tank, get an unbelievable breakfast feed from 2 Home Cooks in Dover, and basically be a two person in studio audience.
Gary Zirpolo (from Plymouth NH at the time) was our inaugural VIP.
Now, every time I see him on Twitter, he's either at Fenway Park in some capacity working for The Red Sox OR at Gillette Stadium along the sidelines in some capacity for either The New England Revolution or The Pats. UNBELIEVABLE.
The only problem is, I can never remember the exact occupation that he has! Every time he tells me, I always drift off in amazement because it requires special credentials and deals with the press corps and field access. I know that it's 'Security' and that is when I usually picture myself with that gig, strutting around and rubbing elbows with Hall Of Famers and TV stars.
Since there are going to be about twenty people in the stands tonight that AREN'T players or coaches, be sure to keep your eyes peeled to see if our first VIP is making sure the other VIPs can get access to tonight's MVP. (That's a lot of initials.)
Way to go Gary!
LOOK: Just some of the photos that capture the historic year that was 2020
More From WSHK-WSAK 102.1 & 105.3 The Shark