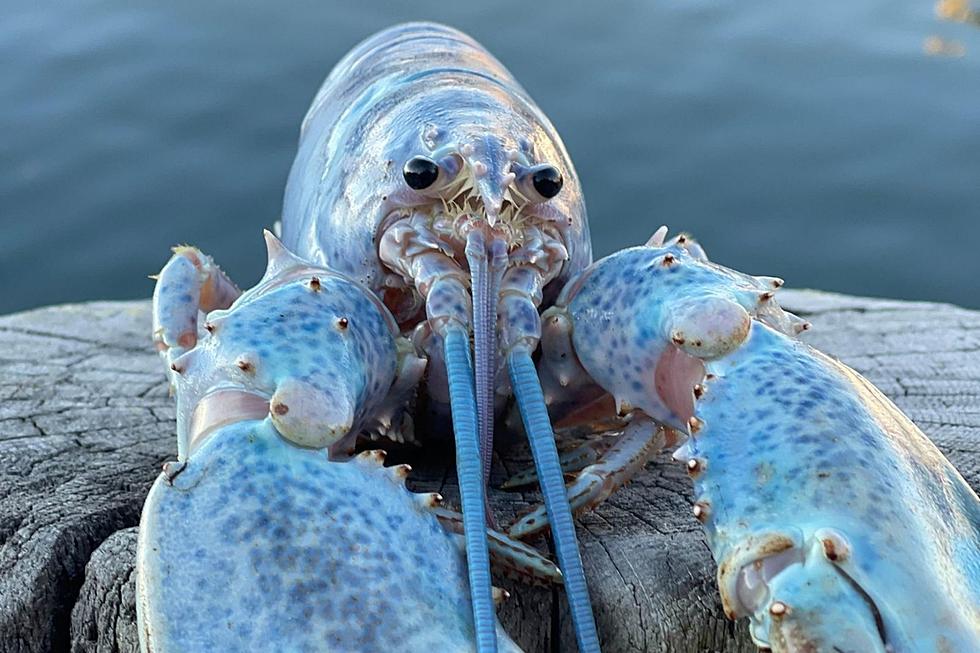 Maine Lobsterman Catches a 1-in-100 Million Super Rare Cotton Candy Lobster
Get Maine Lobster via Facebook
A 1-in-100 Million Catch
A hyper rare cotton candy-colored lobster was caught off the coast of Maine by "Lobsterman Bill, according to the Get Maine Lobster Facebook page.
While I am thrilled for Bill Coopersmith and his 1-in-100 million catch, I am still waiting on what I guess I should call my Moby Dick of lobsters, the ultra-rare albino, all-white one.
This is not the first time I have written about a cotton candy-colored catch, and I have seen blue ones, but I am in search of an all-white one.  I hope someone catches one soon.
Haddie the Lobster
Bill named the rare catch after his granddaughter Haddie, according to the Facebook post.
I bet Haddie is delighted to have a rare catch named after her.
Get Maine Lobster said in its post that Haddie, the lobster, not the granddaughter, is chilling in a tank at the wharf where they bring in their hauls. They are hoping to see Haddie the Lobster adopted by an aquarium.
I did learn from Get Maine Lobster's Facebook page that although catching a full-sized adult is rare, they may not be as rare as young ones.  Most of the oddly colored lobsters are easily spotted by prey and have a hard time surviving to adulthood.
Seeing Haddie
If you want to catch a glimpse of the beautiful lobster Haddie, Mark from Get Maine Lobster put up a video on Vimeo.
I love to watch people that are passionate about their work and Mike is obviously thrilled beyond belief with this find. And don't forget they are saving Haddie's life.
Congratulations to Bill on his rare catch.
This cotton candy lobster is pretty rare...
Take a Look at These Super Rare, Crazy-Colored Lobsters Found in Maine, New England
LOOK: 30 fascinating facts about sleep in the animal kingdom
More From WSHK-WSAK 102.1 & 105.3 The Shark