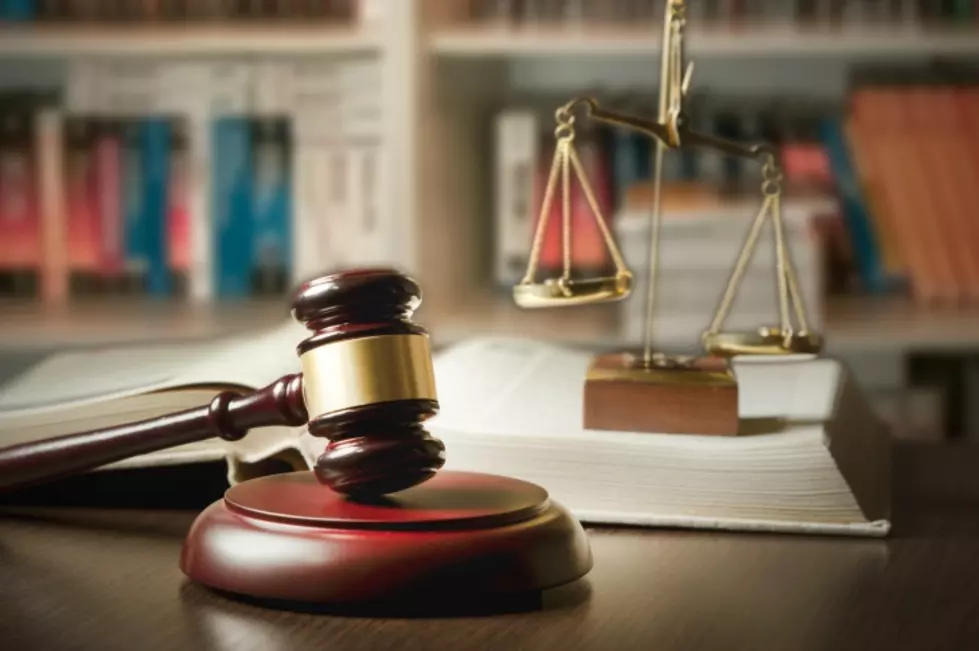 Massachusetts State Trooper Accused of Assaulting Girlfriend Denied Bail for Second Time
Getty Images
A Massachusetts state trooper accused of assaulting his girlfriend during a break-up was denied bail a second time.
A Superior Court judge in Rockingham County refused to reconsider his earlier decision earlier this week to keep Bryan Erickson, 38, locked up as he awaits trial.
Erickson's attorney, Hank Brennan, had asked for bail to be reconsidered because of a pre-trial release report that stated Erickson could be released from jail and confined to his home where he lives with his wife and children.
"Given this new information for the Court's consideration the defendant request that the Court adopt RCSPR report and accept the defendant's argument that the strict conditions set forth by RCSPR are appropriate and would mitigate the safety risks of allowing the Defendant to be released," Brennan wrote in his motion referring to the Rockingham County Supervised Pretrial release program.
But Judge Martin P. Honigberg said the report wasn't compelling enough to make him reconsider.
"While the Court did not have the RCSPR evaluation prior to issuing its order, the Court assumed a report like this one and found supervised release would not be appropriate," Honigberg wrote. "The Court still believes that to be the case here."
Brennan and the Rockingham County District Attorney's office declined to comment.
Erickson was originally denied bail during his arraignment on Feb. 3 on both felony and misdemeanor charges of domestic violence assault, domestic violence obstructing the report of a crime, reckless operation, criminal trespass, and disobeying an officer.
"The Court again finds that there is clear and convincing evidence of the Defendant's dangerousness," Honigberg wrote when he denied Erikson's bail the first time.
Erickson allegedly choked and head-butted his girlfriend during an attempted break-up at her Exeter home, according to court documents, which added that Erickson is married to another woman.
During a break-up between Erickson and his girlfriend, Erickson allegedly grabbed the woman, manipulated her wrist and forced her onto a bed, according to court records previously obtained by Seacoast Current. The woman told police that she attempted to walk away before Erickson allegedly held her mouth and then threw her to the ground, according to the records.
When police arrived at a home on Cypress Way in Exeter Jan. 31, a woman answered the door and claimed that her boyfriend, later identified as Erickson, assaulted her and then left the residence, according to court records. The police were sent to the home to check on a 911 hang-up.
The woman told police she attempted to take refuge in the bathroom to call 911, at which point Erickson allegedly hung up the call. She also accused Erickson of being drunk and carrying a gun in his Ford F-150, which Erickson allegedly used to speed away from police at 80 mph, according to court records.
Here's the Full List of Missing Persons Cases in Maine
LOOK: Here are the best small towns to live in across America
See the Must-Drive Roads in Every State
More From WSHK-WSAK 102.1 & 105.3 The Shark