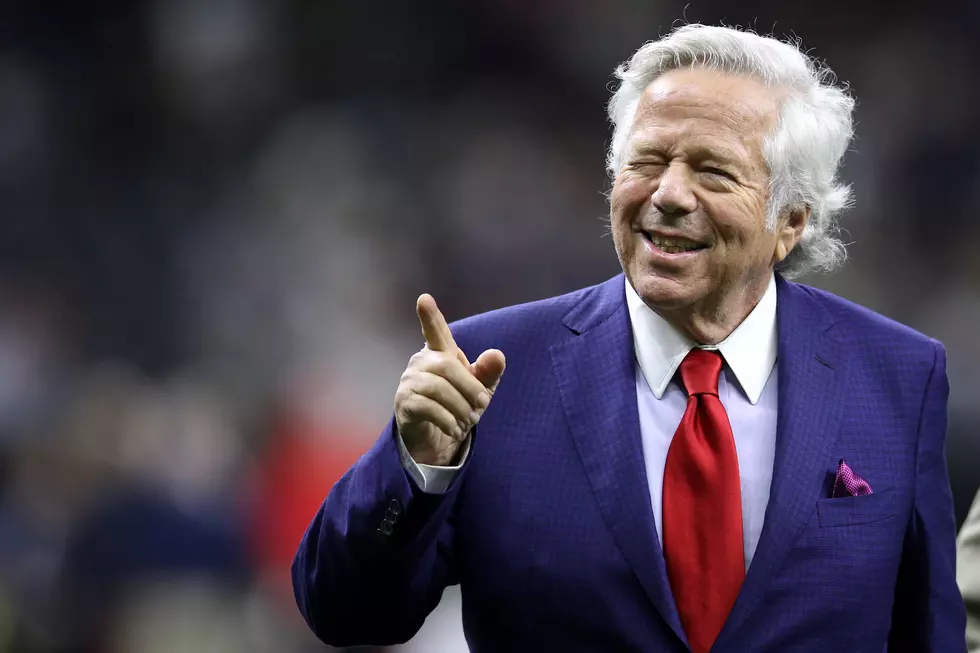 Mr. Kraft Answers Question About Tom Brady's Future
Getty Images
Everyone has the same question on their mind about Tom Brady and the Patriots, even TMZ.
According to a story from WCVB, Robert Kraft answered a question from TMZ while in New York.  "Reporters" shouted at him, "Are we going to keep Tom in New England, Bob?"  (side note.... who calls Robert Kraft, "Bob."  Disrespectful.  Anyway!)  Mr. KRAFT answered, "We plan to."
TB12 is going to be a free agent in March and he has said that he wants to play until he's at least 45.  He's 42 now.
The report from WCVB also cited Tom's record:
Tom Brady ..... is the NFL's postseason leader in games (40), passing attempts (1,589), completions (1,005), yards passing (11,179) and touchdown passes (73). He also has more playoff victories (30) than each of the 11 other projected starting quarterbacks in this year's playoffs combined (26).
I mean, how much more does he have to do to prove that he IS the G.O.A.T?!!  This past year, Gronk left and there were weak spots that were not Tom's fault.  Football is a team sport.  He needs a team to play with.
More From WSHK-WSAK 102.1 & 105.3 The Shark