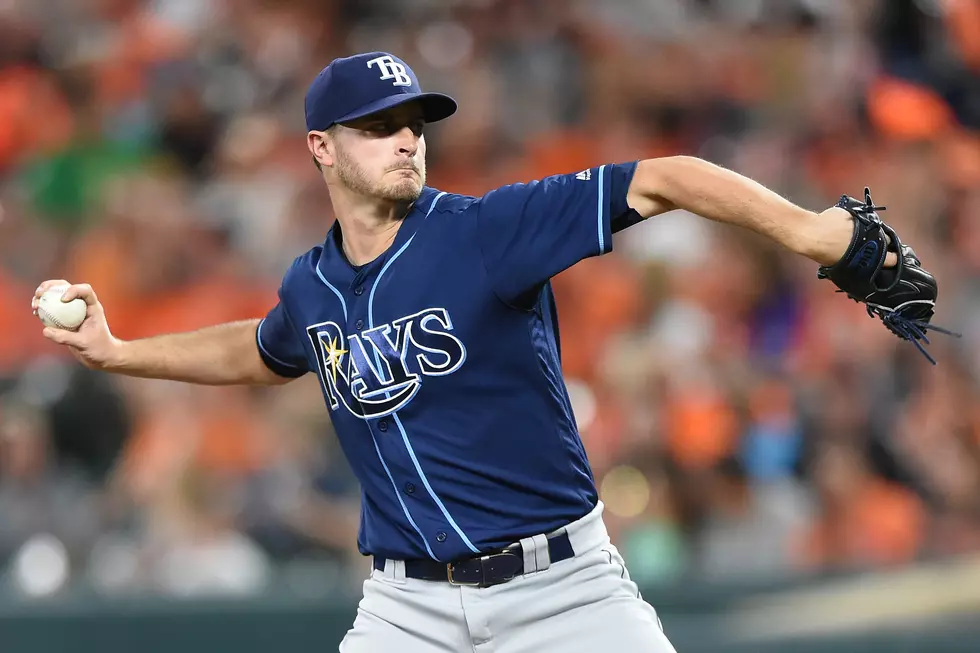 NESN's Tom Caron on Sox Pursuit of Pitcher
It was so great to talk to TC again after a long Holiday break. And he was really 'throwing the heat' today on the Red Sox' next possible acquisition for a starter.
You know who they're big on right now is Jake Odorizzi who pitched for The Tampa Bay Rays. He struggled last year and got injured right in the beginning of it.

 

Prior to last year he was a really good starter who went deep into games. I think he makes a lot of sense for them.

 

None of this is terribly exciting, he's not Clayton Kershaw but this will enable them to build a lot of depth.

 

AND THEN you're hoping to get Chris Sale back at the second half of the year.

 

- Tom Caron on the Red Sox possible acquisition of Jake Odorizzi
I rarely disagree with Our Boston Sports Insider but today I did! I think this IS exciting and would be a solid move for the Sox to help them in their ability to compete on a day in and day out basis.
How many times last season would they seemingly take the field and already be down 5 or more runs? The unending parade of 'TBA' starters that Tom joked about was a real problem throughout that shortened season and honestly made 60 games feel more like 162.
Allow me to reiterate how cool it is to have TC back in the mix! The Pro Football Postseason begins, the Celts are red hot and the Bruins drop the puck in just SIX DAYS.
Bring it on!
TACKLE THESE: Check Out the Best Uniforms In Each NFL Team's History
More From WSHK-WSAK 102.1 & 105.3 The Shark