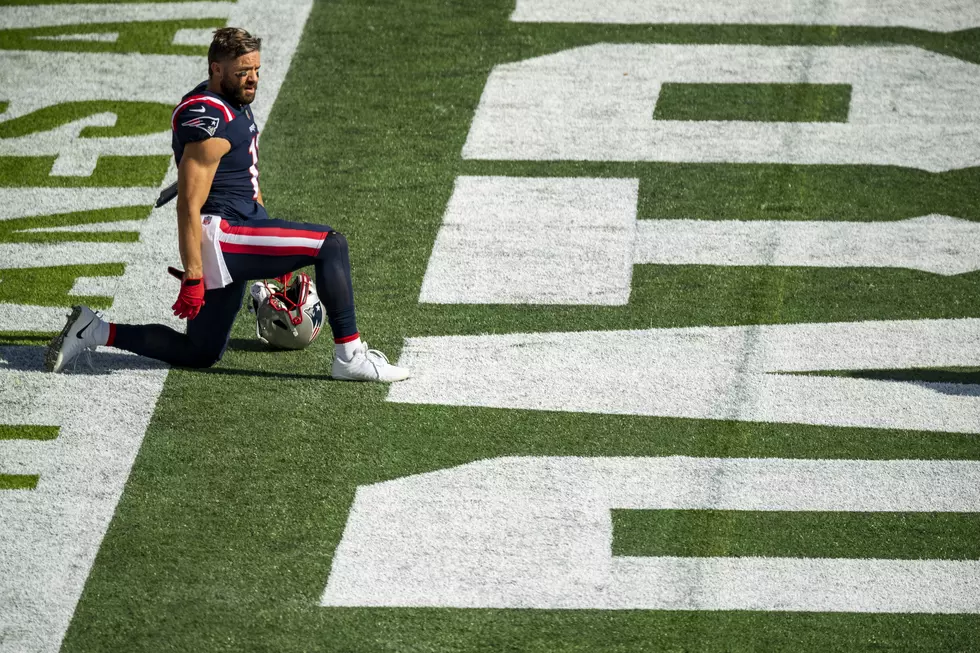 NESN's Tom Caron On Why He Knows Edelman Will Be Back Soon
Getty Images
The Patriots have the worst record in 20 years and NOW? Julian Edelman had a 'knee procedure' and will be out indefinitely. Our Boston Sports Insider thinks he'll be back sooner than later.
What is the procedure? Well, I assume it's not an ACL or and MCL because they'd just shut him down and he'd be done for the year.

 

My guess is that they think there's a good chance that he'll be back because otherwise they'd have put him on IR and it would be over.

 

- Tom Caron on Julian Edelman's Knee Diagnosis
As with everything, his return will most likely depend upon how bad the Pats continue to play. If they lose to the Bills this weekend and then lose to the lowly Jets? Would they really want to risk further injury to a sure red jacket Pats Hall of Famer? Over a 4 win season?
If the Pats continue to struggle as they have been, that may be the end of the line for 'The Squirrel', as far as this season is concerned.
TC seemed rather glum that there isn't hockey or basketball to focus on instead of what has become the worst start for The Pats in 2 decades.
I, for one, have still not given up hope. The AFC East is STILL in play folks! Of course The Pats may face an uphill climb but they NEVER look this bad for THREE games in a row. Winning this Sunday will completely turn the narrative of this 2020 season on it's ear.
LET'S GOOOOOOOOOOOOOOOOOOOOOOOOOO!!!
See New Words Added to Dictionary.com in 2020
More From WSHK-WSAK 102.1 & 105.3 The Shark