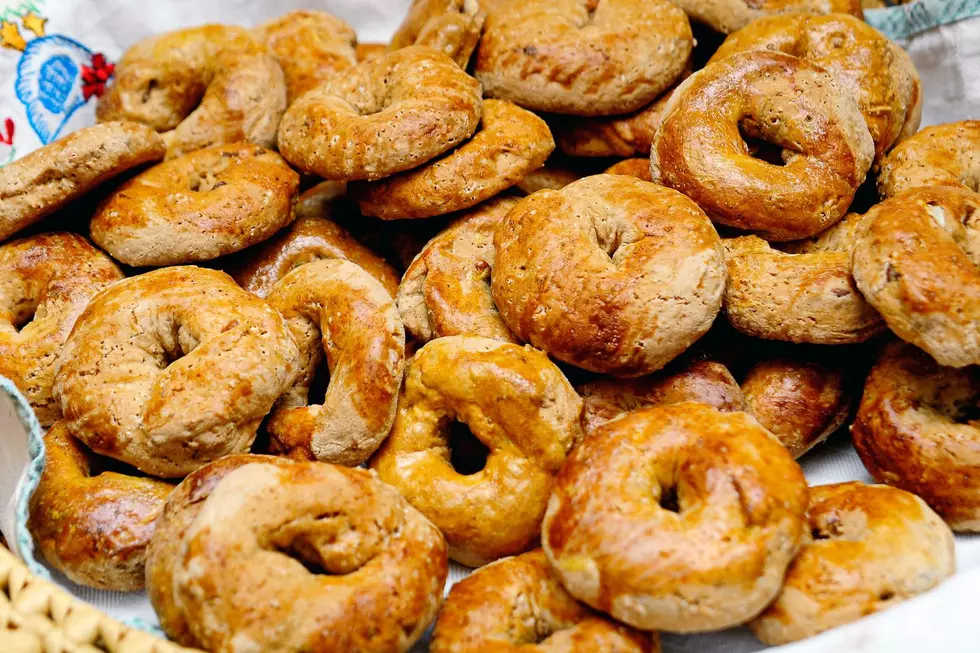 New Hampshire Teen Created His Own Scrumptious Charity and Went International
emiliano vittoriosi
What were you doing at 18?  I'm sure so many of us were doing the high school and college thing, and just being typical teens.  However, we must give it up for Leo Barnes from Hanover, New Hampshire, because at 18 years old, he's founded Charity Bagels. You'd better believe it got him noticed.
According to the Gloria Barron Prize for Young Heroes, Leo's Charity Bagels' slogan is 'Donation Made Delicious', and here's why.  Charity Bagels provides do-it-yourself baking kits that include everything you and I need to make bagels from scratch.  Yum! Then, we're encouraged to give half of our scrumptious baked bagels away to those in need.
The Gloria Barron Prize says Leo uses his kits for various school fundraisers, as well as other national and international efforts like Ukraine, where the proceeds for buying these baked goods helps those in need.  Of course, you can get in on fundraising efforts of your choice as well, beyond baking and donating yourself if you want to.  Leo's website has all the info you need.
Like we've heard many times before, the pandemic played a big role in this creation.  According to the Gloria Barron Prize for Young Heroes, Leo missed his delicious bagels so easily found in Los Angeles after moving to the rural town of Hanover during the pandemic.  He started fooling around bagel baking, and eventually donated his bagels to area food shelters.
What if an army of home bakers could make and donate baked items?  Rather than just trying to make a big pile of money, businesses should try and make a big difference. With Charity Baking, I'm proud to help teens and schools nationwide fundraise for the causes they care most about.
And this is why Leo is an honoree of the 2022 Gloria Barron Prize for Young Heroes. Annually, the Barron Prize celebrates 25 inspiring young leaders, with 15 winners and 10 honorees across North America who make a significant, positive impact on people, their communities, and the environment.
If you want to order any kits as well as learn more about fundraising with Charity Bagels, then click here.
Rock Bands Named After Real People
More From WSHK-WSAK 102.1 & 105.3 The Shark