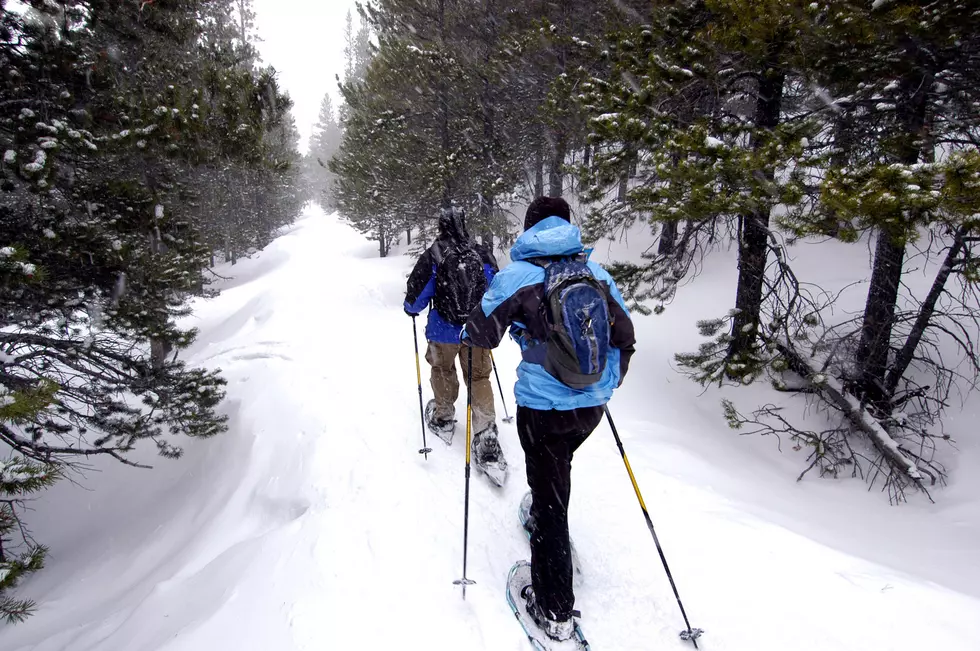 New Year's Day Means 'First Day Hikes' In Maine
gelyngfjell
If you are looking for a fun, rigorous way to start the New Year, go for a hike!
A national annual event continues this year where American's State Parks are celebrating the first day of the year with a hike, including Maine's State Parks.  It's called 'First Day Hikes' and is a way to start the New Year with the ones you love, doing something good for your body and a way to enjoy the great outdoors.
In 2020, 85,000 people nationwide participated in the 'First Day Hikes' and hiked over 175,000 miles on guided hikes.
As you can expect, this year's adventures have changed a little in order to keep people safe during the pandemic.  Nonetheless, they still serve the purpose of getting you outside, getting some exercise and enjoy a scenic hike in nature in our beautiful state.
This year, expect smaller group hikes, self-guided hikes and even virtual hikes.  You are even asked to share your self-guided hike photos and experiences by tagging @mainedacf on Facebook and Instagram.
State Parks to visit during the 'First Day' hike recommended by the State of Maine include:
Bradbury Mt.
Camden Hills
Crescent Beach
Holbrook Island Sanctuary
Lily Bay
Mt. Blue
Popham Beach
Reid
Sebago Lake
Two Lights, and
Wolfe's Neck Woods
Also, check out the virtual hikes offered this year including hiking Bradbury Mt. State Park in Pownal with Governor Mills in 2020, hiking Holbrook Island Sanctuary in Brooksville with Aislinn Sarnacki (Bangor Daily News' 'adventure expert') as well as another hike with Aislinn Sarnacki at Lily Bay State Park in Greenville.
Check out the Maine Department of Parks and Lands website for all things 'First Hike'.  Happy New Year!
Maine Beaches We Love
10 Things That Every Mainer Has Out To Camp
More From WSHK-WSAK 102.1 & 105.3 The Shark