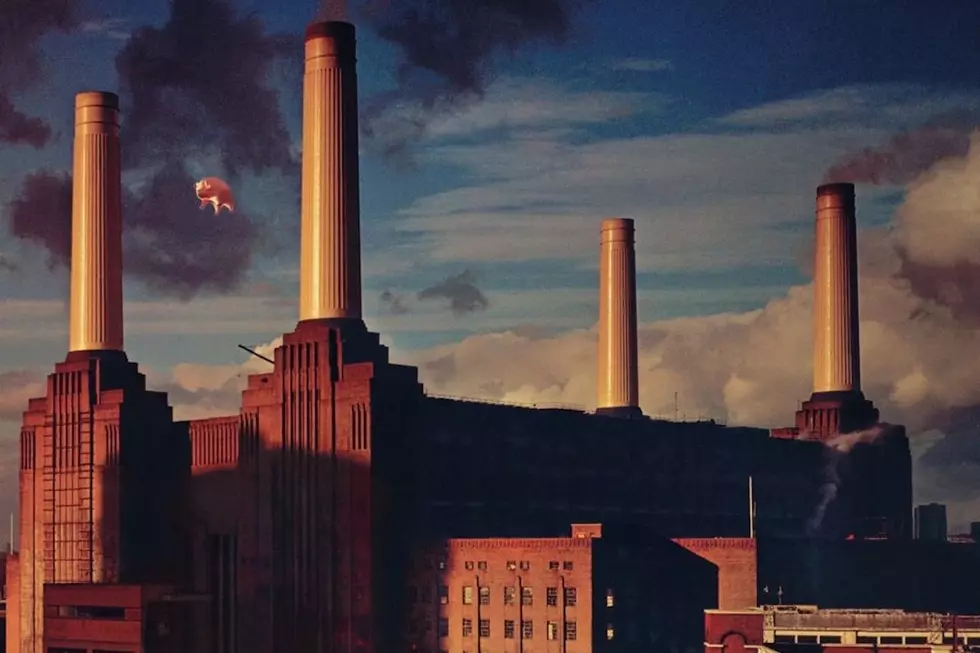 Roger Waters Reveals Pink Floyd's 'Animals' Is Getting a Surround Sound Reissue
Columbia
According to former Pink Floyd bassist Roger Waters, the next reissue to mine the band's classic catalog will be a new edition of their 1977 Animals LP presenting the songs in 5.1 surround sound.
Waters made passing mention of the project during a recent on-air chat recorded at the Dutch radio station NPO Radio 2, revealing that he's been working with acclaimed designer Aubrey Powell on the visual components of the reissue. "There's a reissue of Animals, I think a 5.1 remix of Animals, and so he came up with some new photographs of Battersea Power Station, as it is now, to use as a CD cover for the new 5.1 mix," Waters explained. "It's beautiful."
You can hear the interview below.
The upcoming Animals reissue will mark the second time the album has returned to stores over the last few years: In 2016, the LP was re-released as part of Pink Floyd's vinyl reissue campaign. Prior to that, the album was part of the suite of "Discovery Edition" remasters in 2011. During the same period, the Floyd releases The Dark Side of the Moon and Wish You Were Here were given the 5.1 treatment for their deluxe "Immersion" boxes, but the third box — dedicated to The Wall — didn't include a surround sound mix.
Meanwhile, the Pink Floyd vinyl reissues continue. A mono master of their 1968 release The Piper at the Gates of Dawn has been announced as an exclusive release for Record Store Day 2018 on April 21; several weeks later, on May 18, a four-LP box edition of their 1994 Pulse live album is scheduled to follow, along with a new vinyl version of the 1971 Relics collection.
More From WSHK-WSAK 102.1 & 105.3 The Shark