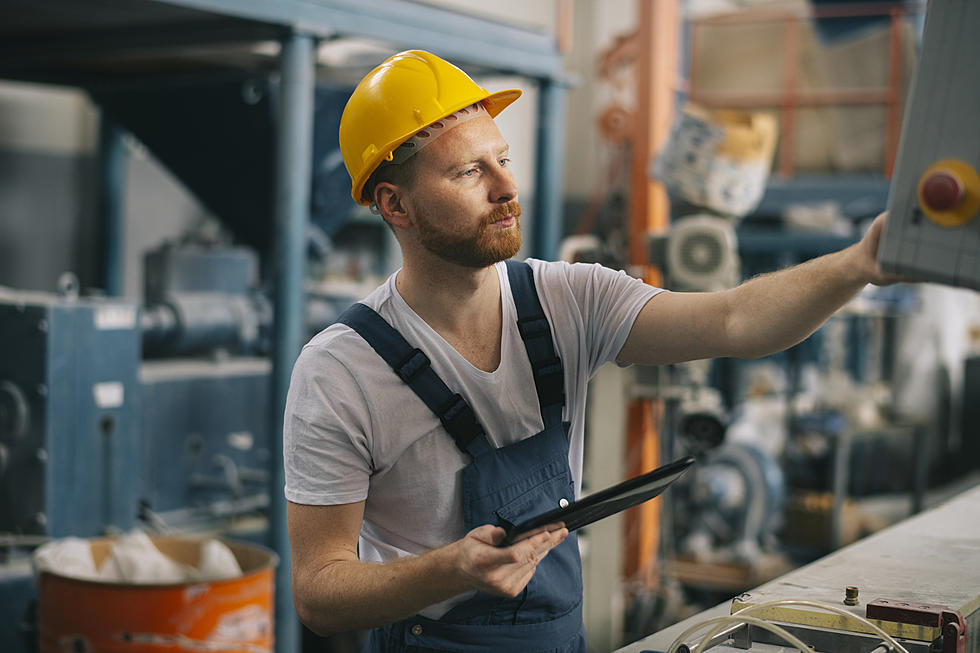 Quikrete Offers Everything You Could Possibly Want From a Job
Getty Images/iStockphoto
If you're looking for a job opportunity that can offer stable, secure employment with the potential for advancement, plenty of overtime, and excellent benefits, Quikrete has exactly what you are looking for.
As a family-owned business that gives back to its employees, Quikrete appreciates hard work and rewards it with perks such as company-sponsored BBQs, free coffee, and the opportunity to advance within the company.
Quikrete also offers health, dental, and vision insurance, as well as 401K with company match, uniform service, 10 paid holidays a year, paid vacation, and overtime during the busy season, which is from March to November.
Keep reading below to learn more about the positions Quikrete is currently hiring for:
Production operator 1st, 2nd and 3rd shift
Positions involve operating industrial concrete and masonry packaging equipment and eventual forklift operations.  Must be available to work overtime, weekends, and lift up to 100 pounds. They also offer shift differential for 2nd and 3rd shifts.
Shipping and receiving operator 1st and 2nd shift
Position involves operating forklifts, reading shipping documentation, picking/packing, stacking product, and loading/unloading flatbed trucks. Must be able to lift up to 100 pounds on occasion, work as a team, and follow directions. Eligible candidates must have forklift experience and be able to pass a forklift training course. Must be able to work overtime and weekends. They also offer shift differential for 2nd shift.
Class A truck drivers
Tractor-trailer drivers are home every night each week, operate modern equipment, and experience job satisfaction that can only be found with an industry leader.
Position requirements include:
A minimum of 25 years of age

Possess a Class A CDL with 1+ years of driving experience

Ability to operate flatbed and pneumatic equipment

Knowledge of Boston and surrounding areas a plus

Must be able to pass a DOT physical and controlled substance test.
Ready to join the Quikrete family? Click the button above to get started or give them a call today at (603) 778-2123 for more information.
More From WSHK-WSAK 102.1 & 105.3 The Shark