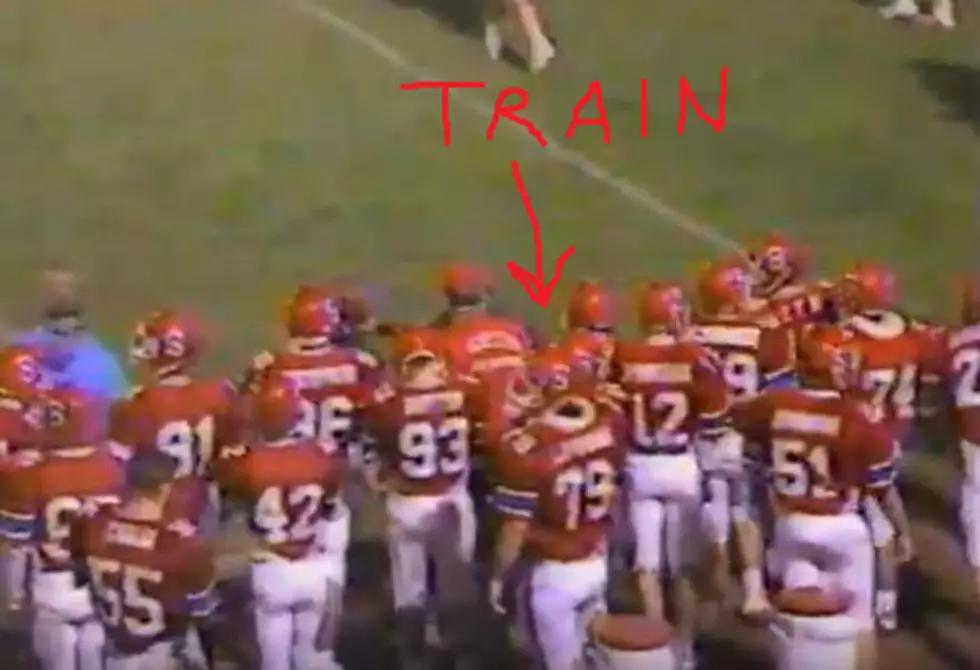 Rare View of A-Train as Football Player Circa 1990
YouTube VIA Spaulding HS
For the better part of four months in 1990, I was an offensive lineman for the Class L Football State Champion Spaulding Red Raiders. I can't believe one of our games is on YouTube!
Number 79 on my back, six foot three inches tall and two hundred and forty nine pounds, stalking the sidelines and ready to spring into action if a touchdown was scored.
Ok, so, I was primarily a back up offensive lineman but a first string member of the PAT squad (Point After Touchdown).
You can clearly see me run on the field around 18:15 after a beautiful 57 yard pass from QB Andy Jackson to WR Aaron Gagnon.
We had lost to Trinity the week before this and would never lose another game the rest of the season, avenging that defeat at Gill Stadium against those same Pioneers in the Class L Championship (28-21).
Almost 30 seasons have passed since then and my beloved Red Raiders have yet to make it to another championship, let alone win one. But their program has shown tremendous improvement over the past couple years and things are looking up!
More From WSHK-WSAK 102.1 & 105.3 The Shark