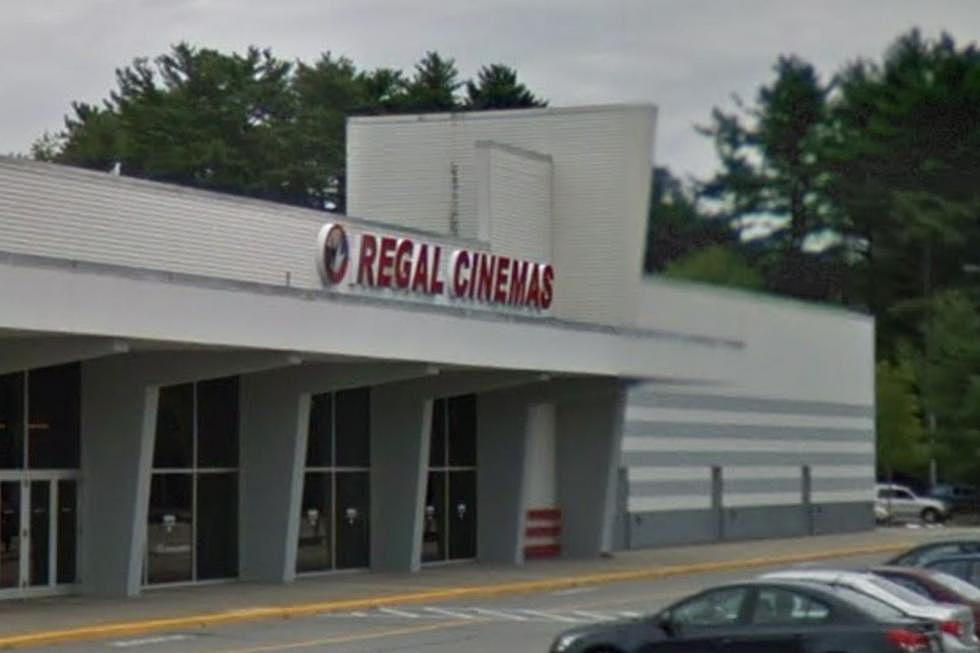 Regal Cinemas Closing These Locations in New Hampshire, Maine, Massachusetts
Google Maps
Going to the movies is always the perfect thing to do on a rainy day or even for a night out with friends or family (or even your average date night - dinner and a movie).
Unfortunately, it is time for some movie theaters to close their doors in New England. No more movie screenings, no more popcorn, and no more hoping that you don't have teenagers in the back row.
According to Insider, on top of the 12 theaters that have already closed, Regal Cinemas will be closing 39 more locations.
Behind AMC, Regal Cinemas is the second-largest movie theater chain in the U.S. with over 500 locations.
Regal Cinemas' parent company, Cineworld, filed for bankruptcy in September 2022, and on Tuesday, they detailed a plan to reject leases starting on February 15th in a new bankruptcy filing.
On Tuesday, Cineworld told the court, that its decision to close 39 locations will save them $22 million a year.
The real question though is how do these 39 locations closing affect us. Well, Regal Cinemas will be closing three locations total in Maine, Massachusetts, and New Hampshire.
If you like to kick back and relax watching a movie in any of these locations, then you may have to go out and try to find another movie theater:
Brunswick 10 in Brunswick, ME
Fenway Stadium 13 and RPX in Boston, MA
Concord 10 in Concord, NH
Here is the full list of all 39 Regal Cinemas locations that will be closing soon:
Tikahtnu Stadium 16 Imax and RPX (Anchorage, AK)
Metro Point (Costa Mesa, CA)
Berkeley 7 (Berkeley, CA)
Parkway Plaza Stadium 18 and Imax (El Cajon, CA)
Escondido Stadium 16 and Imax (Escondido, CA)
Hemet Cinema 12 (Hemet, CA)
Sherman Oaks Galleria 16 (Los Angeles, CA)
Yorda Linda and Imax (Yorba Linda, CA)
Meadows Stadium 12 (Littleton, CO)
SouthGlenn Stadium 14 (Centennial, CO)
Shadowood 16 (Boca Raton, FL)
South Beach Stadium 18 and Imax (Miami, FL)
Keauhou Stadium 7 (Kailua-Kona, HI)
Bolingbrook Stadium 12 (Bolingbrook, IL)
Round Lake Beach Stadium 18 (Round Lake Beach, IL)
Fenway Stadium 13 and RPX (Boston, MA)
Bowie Stadium 14 (Bowie, MD)
Rockville Center Stadium 13 (Rockville, MD)
Brunswick 10 (Brunswick, ME)
Beaver Creek Stadium 12 (Apex, NC)
Omaha Stadium 16 (Omaha, NE)
Concord 10 (Concord, NH)
Hamilton Commons Stadium 14 (Landing, NJ)
Pohatcong Stadium 12 (Phillipsburg, NJ)
Santa Fe Stadium 14 (Santa Fe, NM)
Village Square Stadium 18 (Las Vegas, NV)
Elmwood Center 16 (Buffalo, NY)
Ithaca Mall Stadium 14 (Ithaca, NY)
Cortlandt Town Center (Mohegan Lake, NY)
Union Square Stadium 14 (New York, NY)
Greece Ridge Stadium 12 (Rochester, NY)
Transit Center Stadium 18 and Imax (Williamsville, NY)
Montrose Movies Stadium 12 (Akron, OH)
Barn Plaza Stadium 14 (Doylestown, PA)
Oaks Stadium 24 (Oaks, PA)
Greenbrier Stadium 13 (Chesapeake, VA)
Stonefield Stadium 14 and Imax (Charlottesville, VA)
Meridian 16 (Seattle, WA)
Gallery Place Stadium 14 (Washington, DC)
If you are planning on seeing a movie soon, or have a gift card that you need to use, you have a little under a month left to go out and enjoy these Regal Cinemas locations.
13 Portland Restaurants that Closed in 2022
Below is a list of 13 restaurants that closed in 2022. They will be missed.
We'll Miss These 20 New Hampshire Restaurants That Closed in 2022
More From WSHK-WSAK 102.1 & 105.3 The Shark