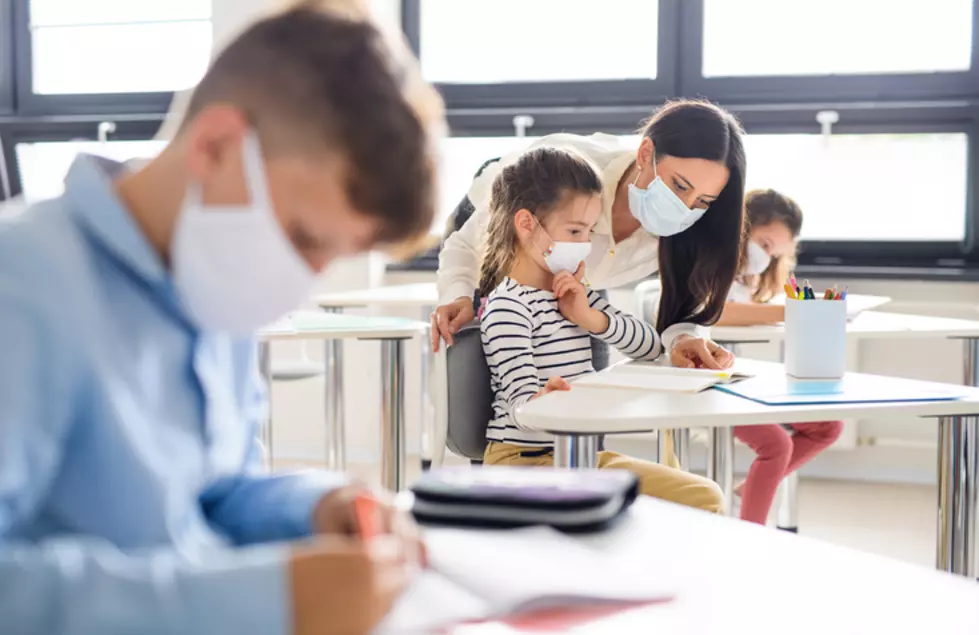 Rochester Schools Are Going Remote Learning Until January
Halfpoint
All Rochester schools will be starting remote learning as of November 5 due to the increasing number of coronavirus cases, according to seacoastonline.com.
Last week the Rochester School District had announced that it was planning on going back to remote learning from Thanksgiving Break until Martin Luther King, Jr. Day, the news station reported, but sadly, that plan was scrapped as more cases of coronavirus infections were discovered over the weekend.
It has not been released if the case increase was among students, staff members or teachers.  The number of positive cases was also not released at this time.
It's disheartening for the kids that have just missed out on Halloween celebrations and now school is abruptly shifted to remote learning.
According to seacoastonline.com, the district released a statement saying, "Due to this abundance of recent positive cases and the necessary self-quarantining procedures, the district will not be able to support in-person services and is transitioning to full remote learning out of an abundance of caution to protect the health and safety of the all the members of the district community."
The district is working with DHHS on contact tracing, according to the news outlet, and anyone that is identified as a close contact will be notified so that they can quarantine.
Seacoastonline.com also reported that the district is reaching out to families with technology and food surveys to make sure families in the area have what is needed.
With cases growing across the United States I think Rochester is just one of many communities that will be struggling with education needs.  2020 sure has been a strange year.  My heart goes out to those kids and their families.
In Pictures: What Education Looks Like Around the World During a Pandemic
More From WSHK-WSAK 102.1 & 105.3 The Shark