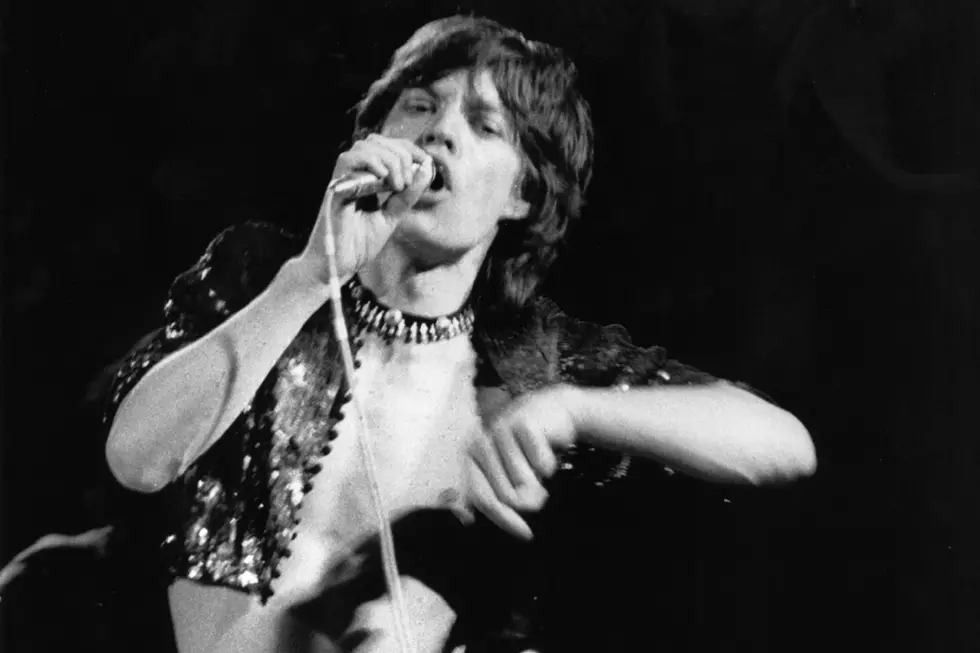 Why the Rolling Stones Dared Their Label to Release 'C—sucker Blues'
Evening Standard, Getty Images
When it comes to business decisions, there's really no accounting for spite. Bad blood can lead people to do crazy things. So, on their way out the door, the Rolling Stones decided to stick it to the label that had stuck it to them for the past six years.
At the end of 1969, after years of recording and releasing new material at a pittance of a royalty rate, the Stones were finally able to extricate themselves from the control of their longtime record label Decca, as well as their brutish manager Allen Klein, who had negotiated their last contract. There was a catch however. While the live record Get Yer Ya-Ya's Out! satisfied the band's final contractual album obligation to Decca, they still owed the label one Jagger-Richards penned single.
To get back at Decca, and to fulfill the final stipulation of their contract, the band convened on July 31, 1970 in a recording studio and came out with a track they titled "C---sucker Blues." Based around a song titled "The Lonesome Guitar Strangler" by New Orleans piano man Dr. John from his 1969 album Babylon, the band's composition was written as crudely as they could possibly make it in the hopes of forcing Decca to keep it in the vaults.
The band debuted the track for Sir Edward Lewis, the head of Decca Records, at their final meeting. Beyond its lewd title, the lyrics themselves alluding to a number of unsavory sex acts, basically killing any chance of "C---sucker Blues" seeing the light of day. At this point, both parties washed their hands of one another and went their separate ways.
On April 1, 1971, the Rolling Stones signed a monstrous five-album deal with Ahmet Ertegun and Atlantic Records that stipulated for a then-unheard of $1 million guaranteed advance and a 10 percent royalty for each record released for the duration of the contract. They were also given their own imprint, Rolling Stones Records as a sort of kicker and released one of their seminal albums Sticky Fingers shortly thereafter. As for the song itself, it eventually saw an official release in 1983 as part of the compilation album The Rest of the Best in Germany but was very quickly withdrawn from the shelves.
The song's title was later used for a 1972 documentary chronicling the Rolling Stones' tour in support of Exile on Main St. Its portrayal of over-the-top rock 'n' roll hedonism caused the Stones to go to court to stop its release. They got a ruling saying that it can only be shown up to five times a year – and only with the film's director, Robert Frank, in attendance.
Rolling Stones Solo Albums Ranked
They didn't necessarily become huge commercial or critical hits, but some produced career-changing moments anyway.
You Think You Know the Rolling Stones?
More From WSHK-WSAK 102.1 & 105.3 The Shark