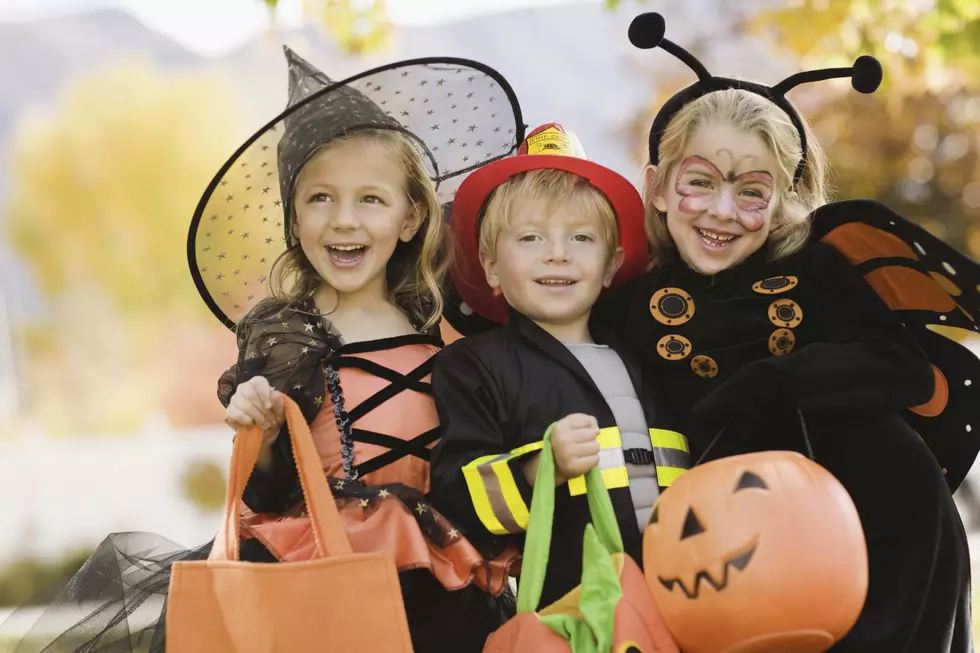 Seacoast Doctors Have Safety Tips for Trick-or-Treating But Suggest You Skip This Year
Jupiterimages
Oh, 2020, I am so over you.  Halloween is such a big tradition in my family.  Even though my kids are older now, I cherish the memories of Halloweens past and eating all their candy.
My wife dresses up every year and she will be dressing up this year, we just aren't handing out candy.  Even my eldest son, who has attended an annual Halloween party for the last 20 years with his friends, has canceled the event this year.
If you are still planning on taking the kids trick-or-treating, check your town's website to see if trick-or-treating is still a go in your area. If you do decide to go, some Seacoast area doctors have some tips as reported on seacoastonline.com.
Chief of Pediatrics at York Hospital, Dr. Michael Vinograd tells seacoastonline.com: "Kids and parents need to keep to the steps we are doing to help control the spread. They need to wear a mask.  They need to practice social distancing and good hygiene.  There is the potential for an outbreak from this type of activity."
Dr. Terri Lally of Dover Pediatrics tells the news outlet, "It really requires superpowers of us all, with working remotely, learning remotely, and juggling everything. I tip my hat to parents for the way they are handling things.  I know there is COVID fatigue out there and everyone wants things to be normal.  We are not there yet."
If you want some alternative ideas, check out the story on seacoastonline.com.  They have some ideas like Zoom parties, pinatas filled with candy, or an indoor movie night.
The article has an entire list of great tips if you are heading out.  Be safe!
7 New Hampshire Places Out-Of-Staters Can't Pronounce Correctly
More From WSHK-WSAK 102.1 & 105.3 The Shark