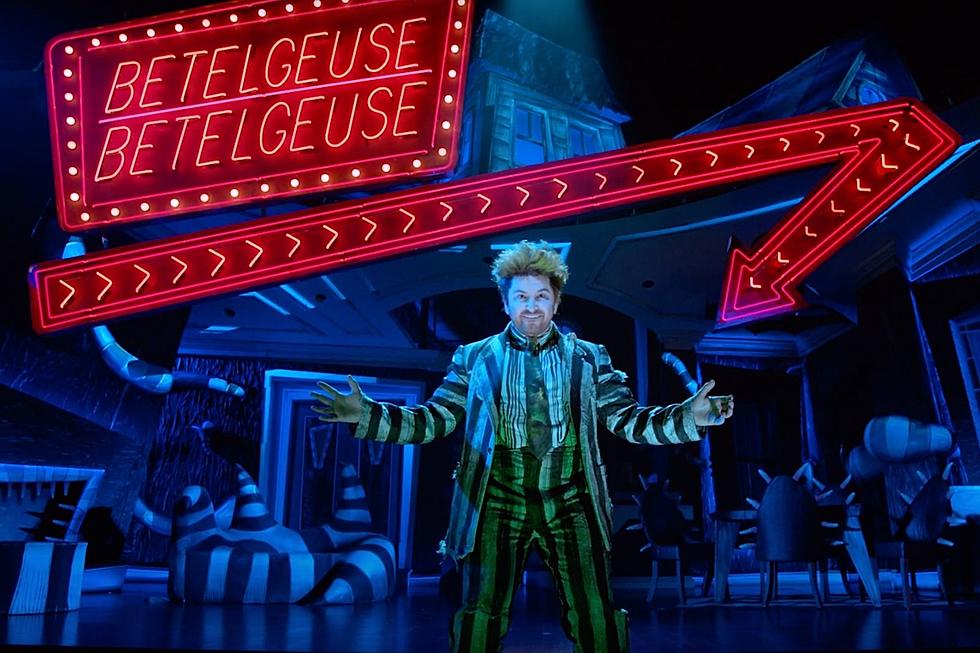 Someone Must Have Said His Name Three Times, Cause Beetlejuice the Musical is Coming to Boston
Tours To You via YouTube
We all know about the name that if repeated three times in a row, will bring a mischievous ghost to life. We know the iconic Tim Burton-directed movie, and maybe even the animated TV series for 'Beetlejuice'.
Well, the ghost with the most, Beetlejuice, will be returning from the grave.
'Beetlejuice' was not only a movie and TV show but was also converted into a Broadway musical. Unfortunately, the show had to close its doors in 2020.
However, as Beetlejuice would say, "it's showtime!" According to Beetlejuice Broadway, the musical is back on the stage at the Marquis Theatre in New York.
According to Broadway In Boston, 'Beetlejuice The Musical' will be making its first-ever appearance in New England and will be at the Citizens Bank Opera House from May 2-14 next year (2023).
Tours to You claims that the performance runs for 2 hours and 30 minutes, and of course, has an intermission. The musical does have some strong language and mature references, and Tours to You claims that it's best for anyone 10 years of age or older.
It's time to grab your handbook for the recently deceased and sing along with 'Beetlejuice'. Just remember, saying his name three times in a row is the trick!
Tickets are not yet on sale for the performances in Boston, but if you want to enter the world of the "strange and unusual," you can join Broadway In Boston's e-club free of charge to be notified when tickets go on sale.
Here are just some of the Celebrities who Have Performed at the Ogunquit Playhouse
The
Ogunquit Playhouse
in Ogunquit, Maine is as legendary as it comes in the theater landscape.
Founded in 1933 as a Summer Stock theater, it quickly became much more than that. The Playhouse has attracted audiences and actors from all over.
Many of those performers over the years are a "Who's Who" from Broadway and Hollywood. Here is a look at just some of the celebrities that have shared the stage in Ogunquit.
26 Celebrities Spotted in New Hampshire and Massachusetts
More From WSHK-WSAK 102.1 & 105.3 The Shark