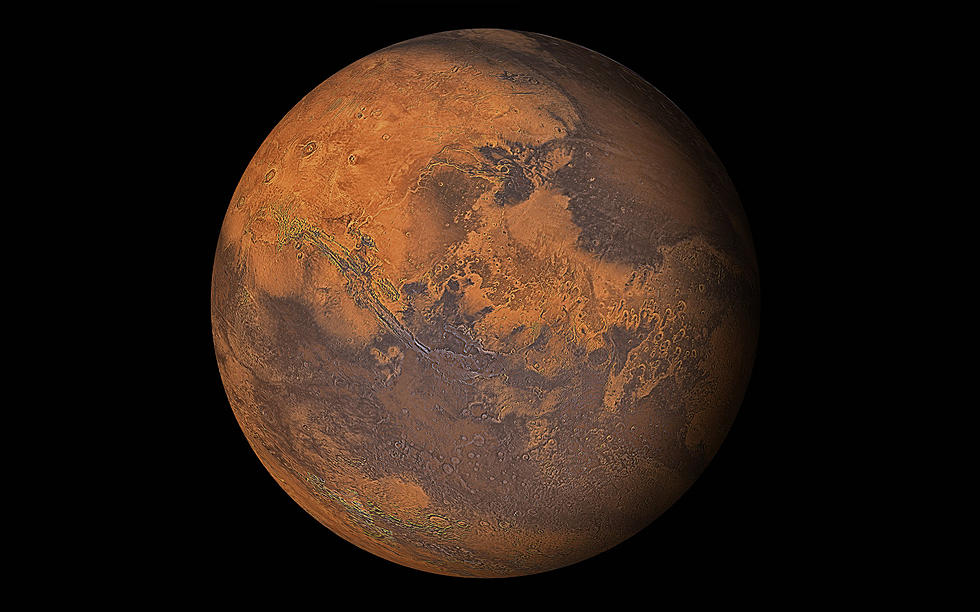 The Largest Piece of Mars on Earth Can Be Seen Right Here in Maine
manjik
Our planet is floating in a space shooting gallery. According to Life Science, about 6,100 meteorites fall to Earth each year, about 1,800 of which make an impact on land.  It's not always easy to find these space rocks, but a big one from Mars was found in 2021.
Meteorites from Mars make it to Earth when larger asteroids collide with the surface of the red planet and break off pieces of rock that go hurdling into space, some toward Earth, where they land.
The largest piece of Mars ever to be found on Earth was discovered in 2021 and is now on display at the Maine Mineral & Gem Museum in the village of Bethel.
What makes this piece of Mars unique is that it hasn't been broken up into smaller pieces in an effort to sell it, like many other meteorites are. It's nine inches wide, ten inches long, and six-and-a-half inches tall.
It's amazing to think this piece of Mars traveled 235 million miles from Mars to crash into an African desert.
You can see the Mars rock, named Taodenni 002, and all the other exhibits at the Maine Mineral & Gem Museum in Bethel on Sunday, September 24, from 11 a.m. to 5 p.m. The only catch is that you must be a Maine resident and present a Maine ID.
You can learn more about the Mars meteorite and get directions to the Maine Mineral & Gem Museum on their website at mainemineralmuseum.org
16 Maine Hidden Gems
Looking for inspiration for your Maine adventure? Check out our list of attractions, historic sites, restaurants, and performance venues.
LOOK: States with the most people earning $1 million or more
More From WSHK-WSAK 102.1 & 105.3 The Shark