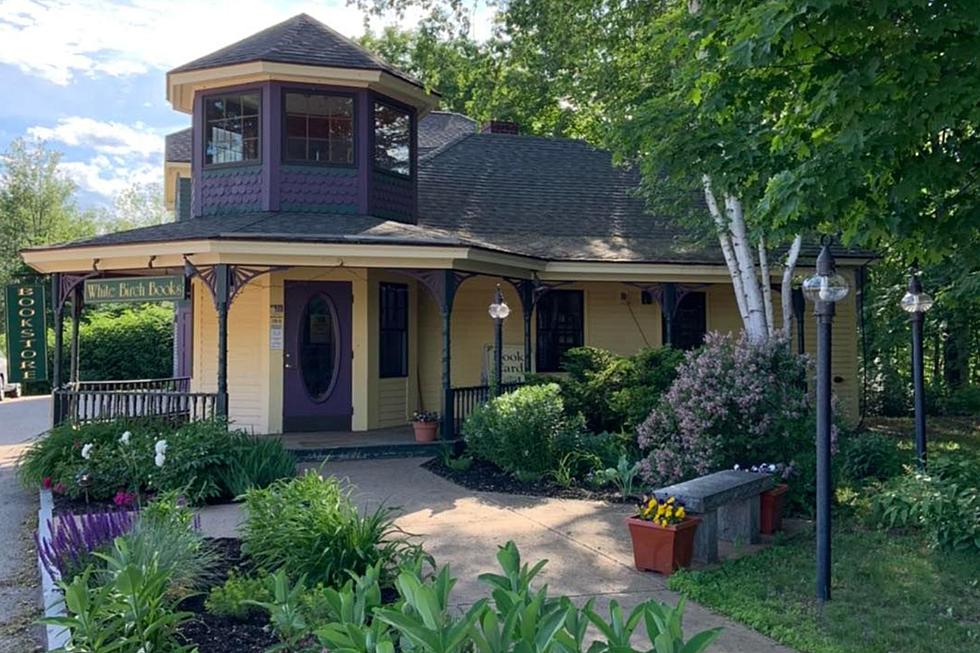 This Cute Little Bookstore is Representing New Hampshire in an Upcoming Movie
White Birch Books via Facebook
Quick story time.
This writer absolutely loves traveling, and was recently planning a North Conway weekend getaway with a friend. While searching online for places to visit, we came across this adorable bookstore conveniently located on White Mountain Highway, the main stretch of road going through the area.
But White Birch Books, as it turns out, is more than just your local independent bookstore. In addition to its charming architecture, cozy layout, monthly book clubs, author events, wide card selection, and more, the store will have one more attribute to rightfully brag about: a documentary feature.
According to this Facebook post, White Birch Books will be featured in a book-related documentary called "Books Across America". The independent film tells of a writer who "travels to 50 states, reads 50 books, and interviews 50 authors...all in 50 days." As an avid reader, yours truly thinks this premise sounds quite fascinating.
The post goes on to explain that "Books Across America" is a "love letter to American literature" that presents questions about the importance of books and what classifies a Great American Novel. We can't wait to see the final product, and are thrilled that White Birch Book was selected to represent New Hampshire. You can read more about the store's involvement below.
To make a donation in support of "Books Across America", click here.
In the meantime, here are some other bookstores in New England that are worth checking out. Have you visited any of these places?
Calling All Bookworms: 18 of the Best Bookstores in New England
New England Home to 7 of the Best Ice Cream Places in the Nation, According to Yelp
This Ice Cream Trail in New Hampshire is a Sweet Road Trip You Have to Take
Starting in Kingston, this scrumptious NH ice cream trail starts in Kingston and travels north all the way to Pittsburg before journeying back down to the Seacoast Rye Beach area.
More From WSHK-WSAK 102.1 & 105.3 The Shark