Rent A New England Mansion With Its Own Gorgeous Indoor Swimming Pool
Airbnb.com
WOW.  How have I not known about this property before?
Check out this fabulous property in North Hampton that I saw on Airbnb.  You, or me if I had the money, can rent this mansion in North Hampton for a mere $1,500 per night.  The listing doesn't say exactly WHERE in North Hampton, however, it does say that it's only 2 miles from the beach.
If you think that you can have wild parties at this property, think again.  The owner specifically says,
Due to having too many issues/damage/broken house rules, etc. I will no longer be renting to groups of friends sharing the house under the age of 30. ....NO WILD PARTIES!!
Well, that rules out my family, I guess. Haha!
The property description on the listing goes on to say that the home is on a private 10 acres and has walking trails all around.  Those trails are right next to conservation land, so it's perfect for summer and winter activities like snow-shoeing or cross-country skiing.
The owners can't host any weddings there either.  Apparently, many people have asked and the answer is no.  Sounds like parts of the home could be fragile.  It was built in 1790, so I can see why.
Anyway - check out the front of the house.  It looks like something from a TV show!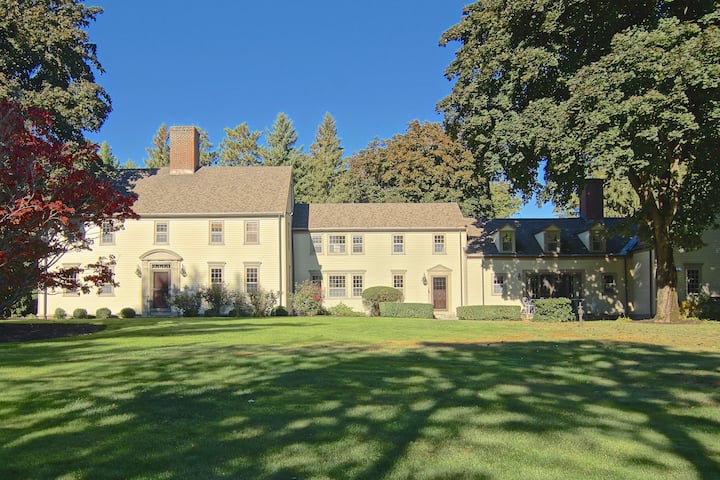 I'd live in the Carriage House or the 3 car garage.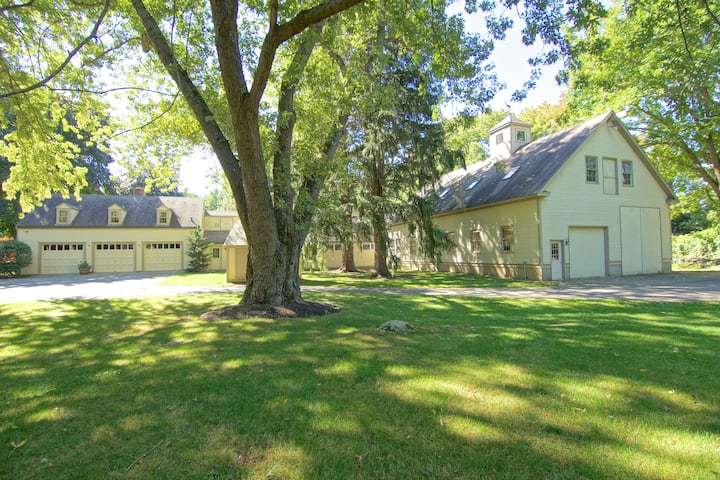 Would you just look at that granite top?  OH!!  I have kitchen envy.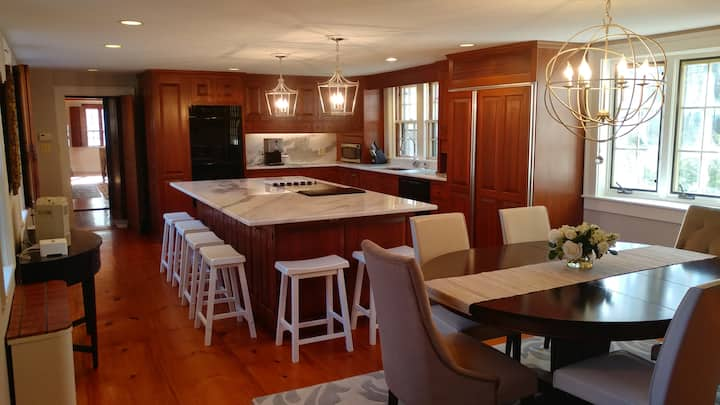 Look at the woodwork inside of this beauty of an indoor pool!!  Can you imagine when the snow is falling down and you are nice and cozy inside the pool?  OH!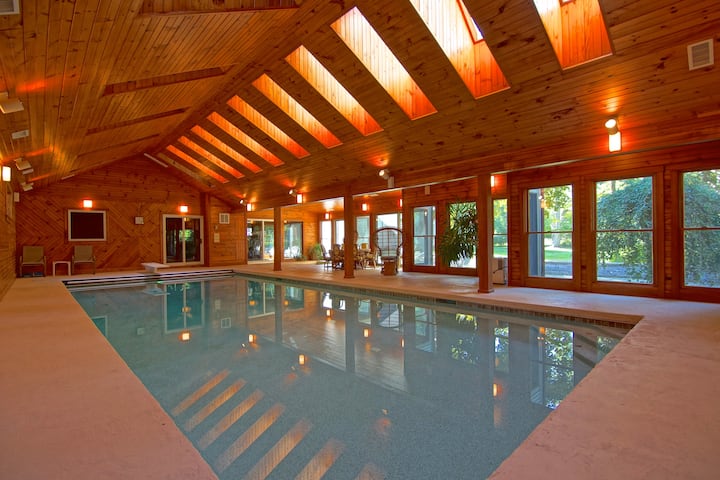 Oh right, so.... just in case you don't want to use the pool, maybe it's too cold or something, just jump in to the sauna.  (holy jumpin' jeeehoooosafat!!!)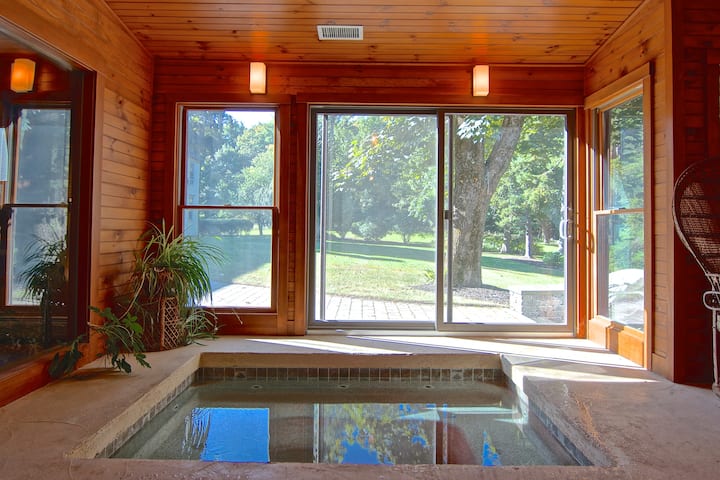 So I thought I had kitchen envy before I saw.... one of the BATHROOMS!!  That' tub!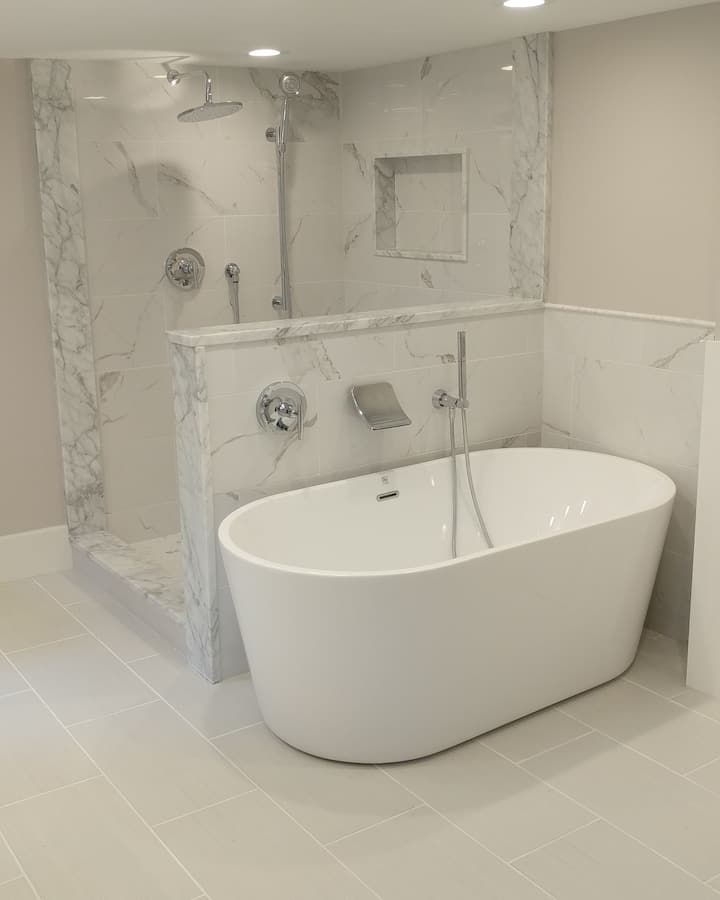 The woodwork in this house is just gorgeous.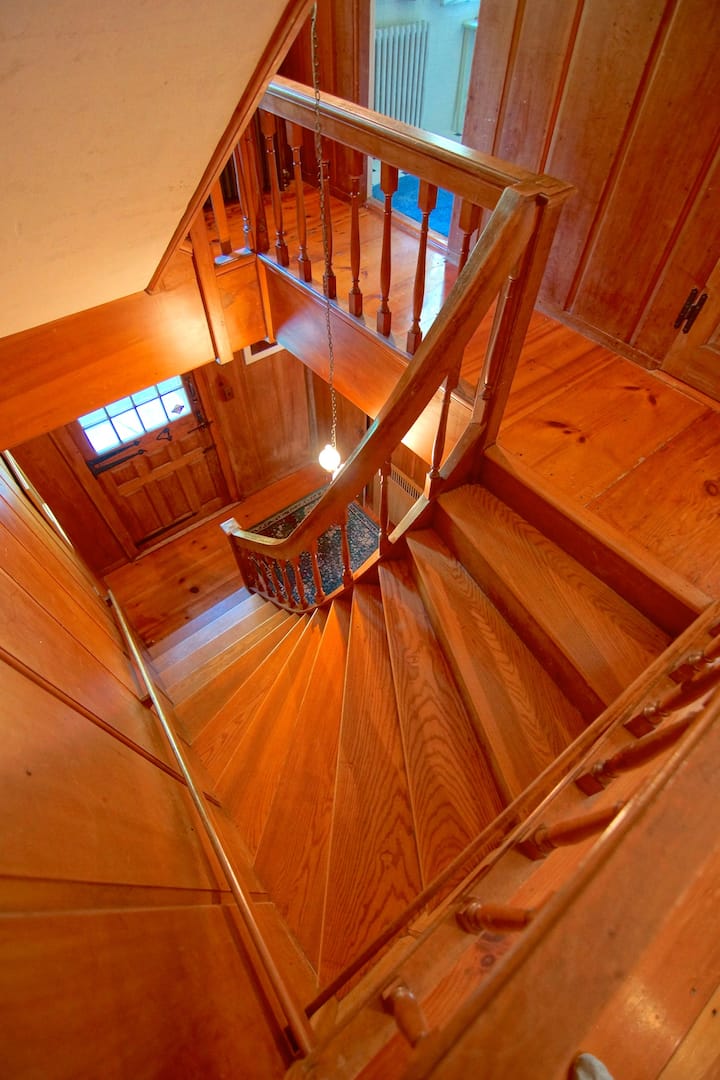 I'm sure, unlike my fireplace, this one works.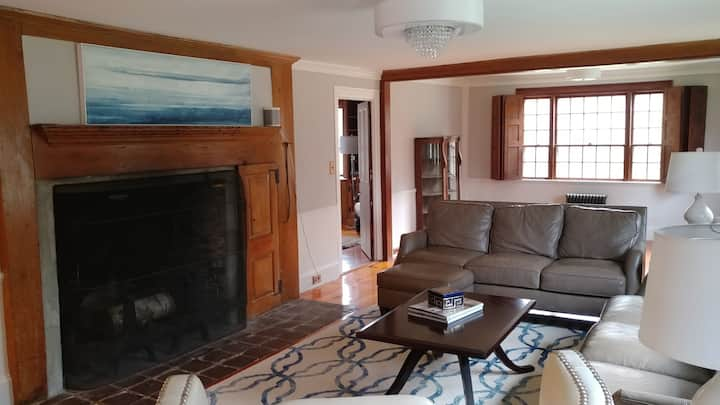 Sign up to stay there now before it's booked!
FOR SALE: Feast Yer Eyes on This Pirate Ship
More From WSHK-WSAK 102.1 & 105.3 The Shark