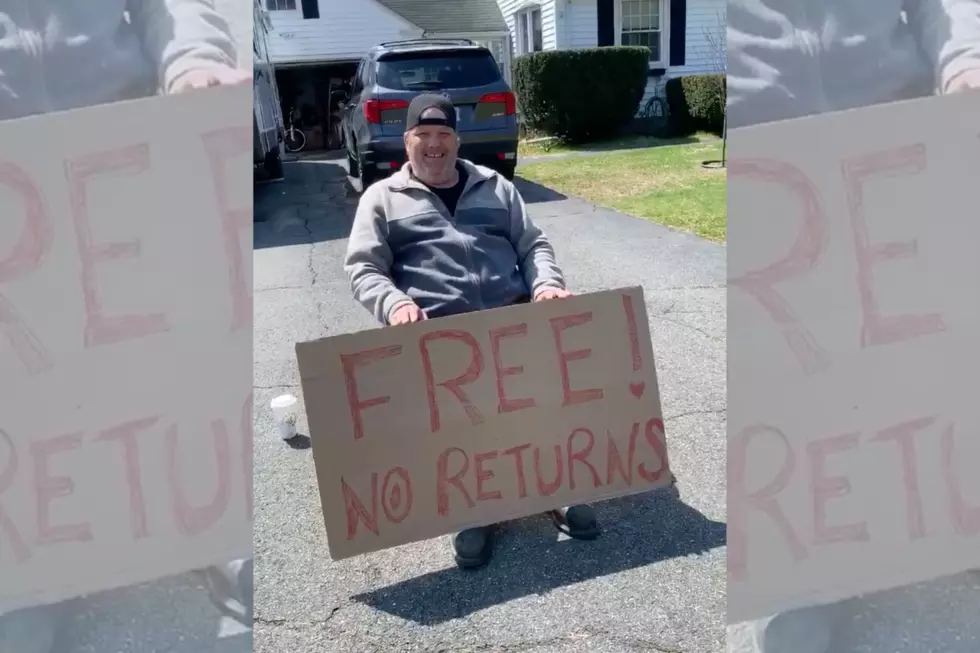 WATCH: Massachusetts Wife Puts Her Husband Up for Sale After Days of Being Quarantined Together in Hilarious Joke
WOKQ
No matter where you live in New England, it feels like stay at-home orders have been in place forever.  Now, we're all trying to look at the bright side of things and not take for granted the quality time we're getting to spend with our family.
That's great.  But let's face it, you also may be going a bit crazy!  If you're working from home, being with anyone 24/7 is bound to get on your nerves.  Yes, you love them but enough already!
That's the case for Julie Vassar in Bernardston, Ma. She's been quarantined at home with her hubby Tim.  Here's how that's going:
This cracked me up. I've been seeing so many posts about people having romantic date nights in the kitchen or long strolls outside, and while that may be true, I have a feeling that a lot more people can relate to this!
Julie decided to put her hubby up for sale in front of their house.
By the way, Julie says so far no offers!
More From WSHK-WSAK 102.1 & 105.3 The Shark