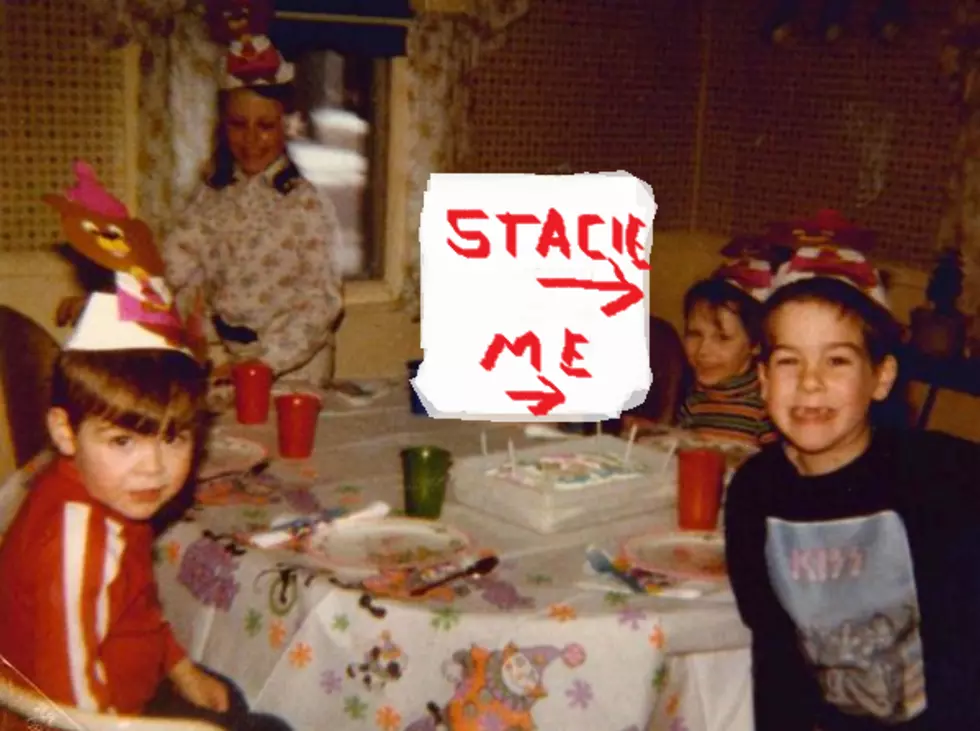 Way Back Wednesday; A-Train at Age 7
Paradise Family Album Photo Credit
Thanks to Stacie from Atlantic Broadband for providing these pictures of me partying like it was 1980, because it was!
Most photos of me through the years feature some sort of unfortunate fashion choice but thankfully, this was NOT one of those occasions. That KISS sweatshirt was the pride and joy of my 7 year old wardrobe and, might I add, it has proven to be timeless.
The other male child in the photos (if you haven't figured it out through resemblance) is my brother Clint Age 3.
It funny how my memory works because I could have sworn this party took place in the Summer but as you can plainly see, there was a good deal of snow on the ground.
The reason I 'misremembered' the season was because of the pinata. Here we are all sitting around it, eating the fallen candy. You may be able to detect a slight look of disappointment in my glucose infused glare, as the Swedish fish somehow melted within the pinata and were rendered inedible.
Here is Stacie at last year's Hops & Hounds. I will see her there again on Saturday and we need to take a selfie to bookend the 39 years (?) that have elapsed since these party photos.
More From WSHK-WSAK 102.1 & 105.3 The Shark