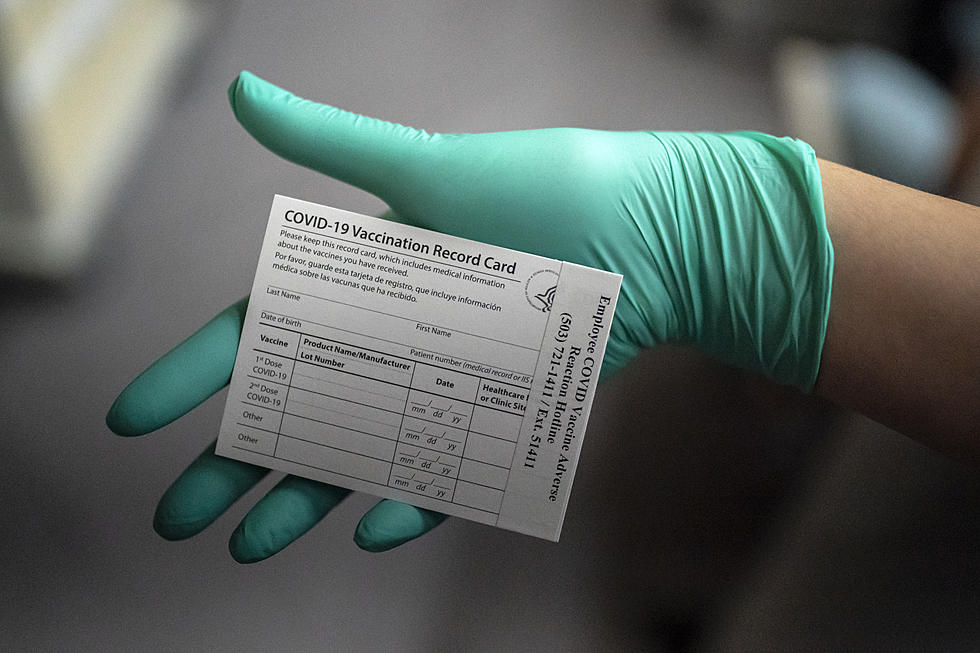 Worried That New Hampshire Will Have 'Fully Vaccinated Only' Businesses?
Getty Images
Could it be possible that New Hampshire will soon see 'Fully Vaccinated Only' businesses? Here in the 'Live Free Or Die' State?
I can only imagine the nightmare of having to enforce that someone must show their 'Vaccination Record Card' at the door before being allowed entry.
Even if the employee working the door has a background in law enforcement or is exceptionally skilled in customer service, there is still bound to be conflict after conflict.
Despite the supposed success of the Lollapalooza music festival in Chicago this past weekend, they still estimate that only 90% of the crowd was fully vaccinated. When a smaller business makes that attempt, I bet the 10% are still going to get through the door somehow.
And I have to think that hostility will be no less prevalent as business try to keep their clientele 100% vaccinated.
Just think of the airline companies and the early days of the mask mandates. The planes were still on the tarmac, yet, fists were flying.
Another issue I'd like to complain about is the Vaccination Record Card itself.
It's too big to fit anywhere for safe keeping!
I've tried to fit it in two separate wallets and two different sized lanyards and with no success. To make matters worse, they urge you NOT to laminate it.
Just knowing me and my clumsiness, if restaurants ever enforce that you show your card, within two meals it will be a beer soaked pulp, smeared to illegibility by tomato sauce and gravy.
I may be wrong, but I really can't foresee NH businesses enforcing 100% vaccination.
Much like the masks and the distance dots on the floor, they'll just do their best in trying to accommodate the largest amount of people they can, in the safest environment possible.
LOOK: Answers to 30 common COVID-19 vaccine questions
While much is still unknown about the coronavirus and the future, what is known is that the currently available vaccines have gone through all three trial phases and are
safe and effective
. It will be necessary for as many Americans as possible to be vaccinated in order to finally return to some level of pre-pandemic normalcy, and hopefully these 30 answers provided here will help readers get vaccinated as soon they are able.
Check Out the Wide Variety of Looks, Styles of Police Cars Across These NH Cities, Towns
More From WSHK-WSAK 102.1 & 105.3 The Shark