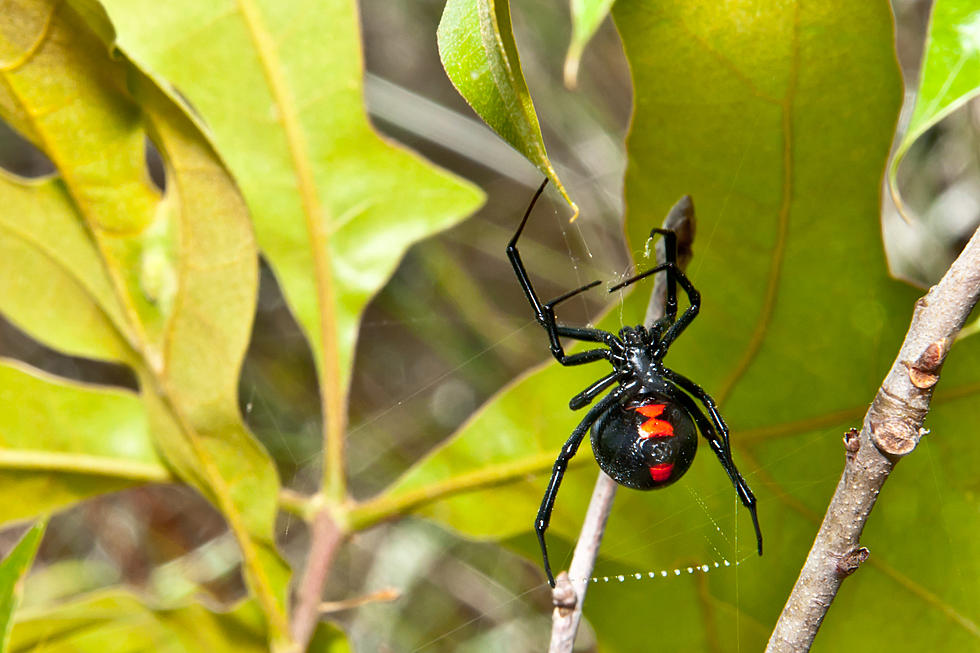 York, Maine, Woman Stunned to Find Black Widow Spider in Her Package
JasonOndreicka
Woman in York, Maine, gets Huge Surprise in Package
Crystal Gay of York wanted to get something for her husband for the holiday and decided to order part that would be apart of her craft project gift, according to News Center Maine.
After finding what she needed and ordering it on eBay, what she got inside the package that arrived was a bigger surprise.
The box, which was shipped from Philadelphia, had some spiders inside, the news station reported.
Spiders – Not Cool
One of my greatest fears is spiders.  My wife is the official spider catcher in my house.  Everyone in my family but my wife is terrified of them.  She just laughs and picks them up and relocates them outside.
The spiders in the box Crystal found would have given even my spider-loving wife pause.  When Crystal asked her husband to remove the dead spiders from the box, he discovered that, despite the box being left out in the cold on the porch, one was still alive, according to News Center Maine. AND IT WAS A BLACK WIDOW!!!!!!
The spider didn't make it
The news station reported that Crystal and her husband gave the spider a "proper burial."
It was a rare find, according to News Center Maine, as black widows are not found in Maine or in Philadelphia. Additionally, while their bite is fierce, it is usually only lethal to the elderly or small children.
Just a lesson to always check boxes when they arrive, which will be my wife's new duty.
Speaking of terrifying
LOOK: The Evolution of Slipknot's Terrifying Masks Throughout The Years
TOP SPOTS IN MAINE WITH AMAZING CUSTOMER SERVICE
In Maine, it's not hard to find businesses, restaurants, and shops with great customer service. It could be we are that way because of the many tourists that visit us. Or it just might be our stubborn Yankee roots that we like to treat people the way we want to be treated.
More From WSHK-WSAK 102.1 & 105.3 The Shark