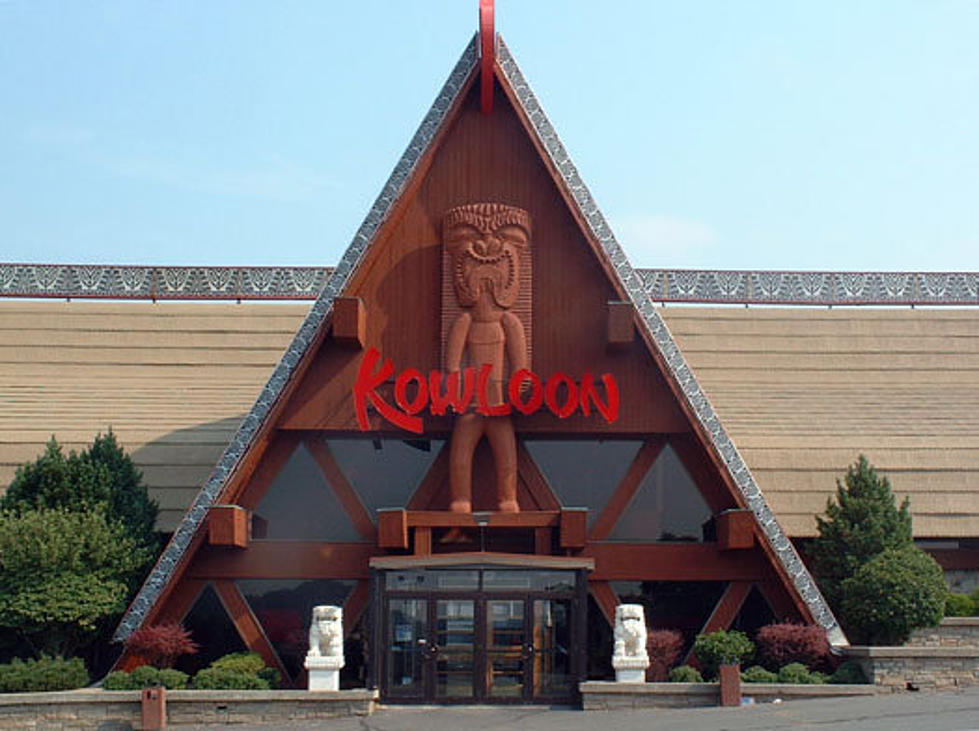 Check Out the Limited-Edition Nike Sneakers Honoring This Legendary MA Restaurant
Kowloon via Facebook
With competitive eating recognized as a sport throughout much of America, it was about time food got its own sneaker. And a legendary restaurant in Massachusetts is marking the end of its historic run with its own sneaker.
That's right: if you've got 495 dollars to spend, you can own your own pair of Kowloon commemorative high tops.
According to a tweet from the Chinese restaurant, they have teamed up with local artist Sway from Blueswaydshoes, who hand-painted 100 pairs that you can order at Kowloonrestaurant.com.
The Kowloon's future has been up in the air for the past few years, with reports that it was closing refuted by reports that it is downsizing to make room for two residential buildings, according to WGBH.
In addition to its live entertainment and late-night hours, the Kowloon is also known for being a frequent stop for West Newbury native John Cena, Triple H, and other WWE Superstars when they're in the area.
The Kowloon is located on Route 1 in Saugus, once famous for its many notable local landmarks. However, commercial development has changed the stretch quite a bit in recent years.
The Hilltop Steakhouse shut its doors for good, with only its giant light-up cactus sign remaining. The regionally-famous orange dinosaur from a miniature golf course remains, but was relocated when the complex it called home was scrapped.
The "Leaning Tower of Pizza" from the Prince Pizzeria in Lynnfield seems safe, while the nearby Golden Banana in Peabody also remains, much to the delight of uncles everywhere.
These Are 20 of the Best Chinese Restaurants in New Hampshire
YUM! 40 Best Places to Get Crab Rangoons in Maine
The best places in the state of Maine to enjoy the sweet and savory goodness of a crab rangoon.
More From WSHK-WSAK 102.1 & 105.3 The Shark