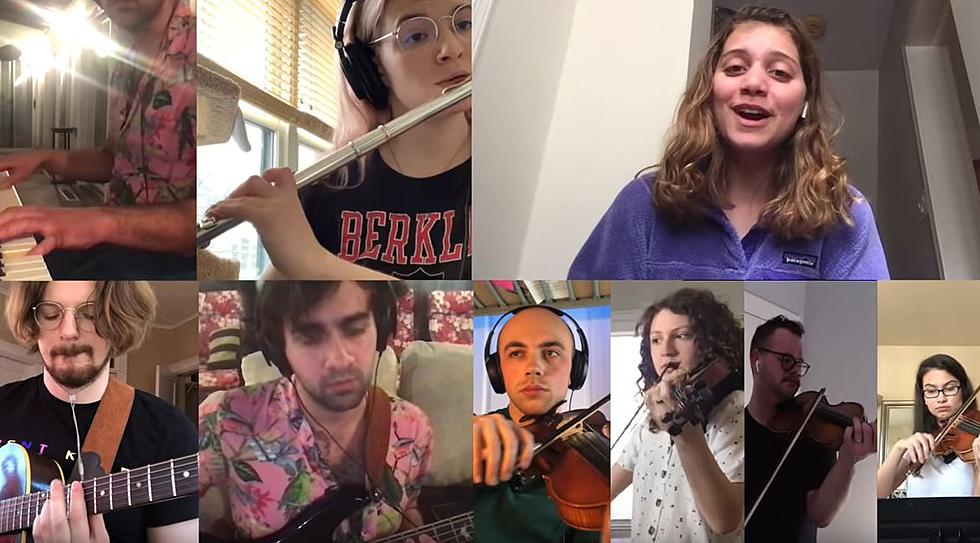 Berklee College of Music Students Perform in Virtual Orchestra
Sarah Sullivan
My husband David teaches at Berklee College of Music in Boston and I'm not sure if any of these students are actually his, but these students are making me feel so much better.  Maybe they'll so the same for you.
David has been giving virtual lessons to his students ever since this coronavirus thing has begun.  Although we are fortunate that we have the technology, it's not the same as being in front of these wonderful, talented kids.
The video is everyone on our Facebook feeds and it's getting some press.  According to boston.cbslocal.com, more than 70 Berklee musicians performed "What The World Needs Now Is Love," written by Burt Bacharach.  Boston Conservatory at Berklee student Shelbie Rassler, says she came up with the idea after the pandemic forced everyone to leave campus, the report states.
David was there the day that the kids needed to pack up and leave campus.  An emotional time for all those students who worked so hard to get there.
More From WSHK-WSAK 102.1 & 105.3 The Shark